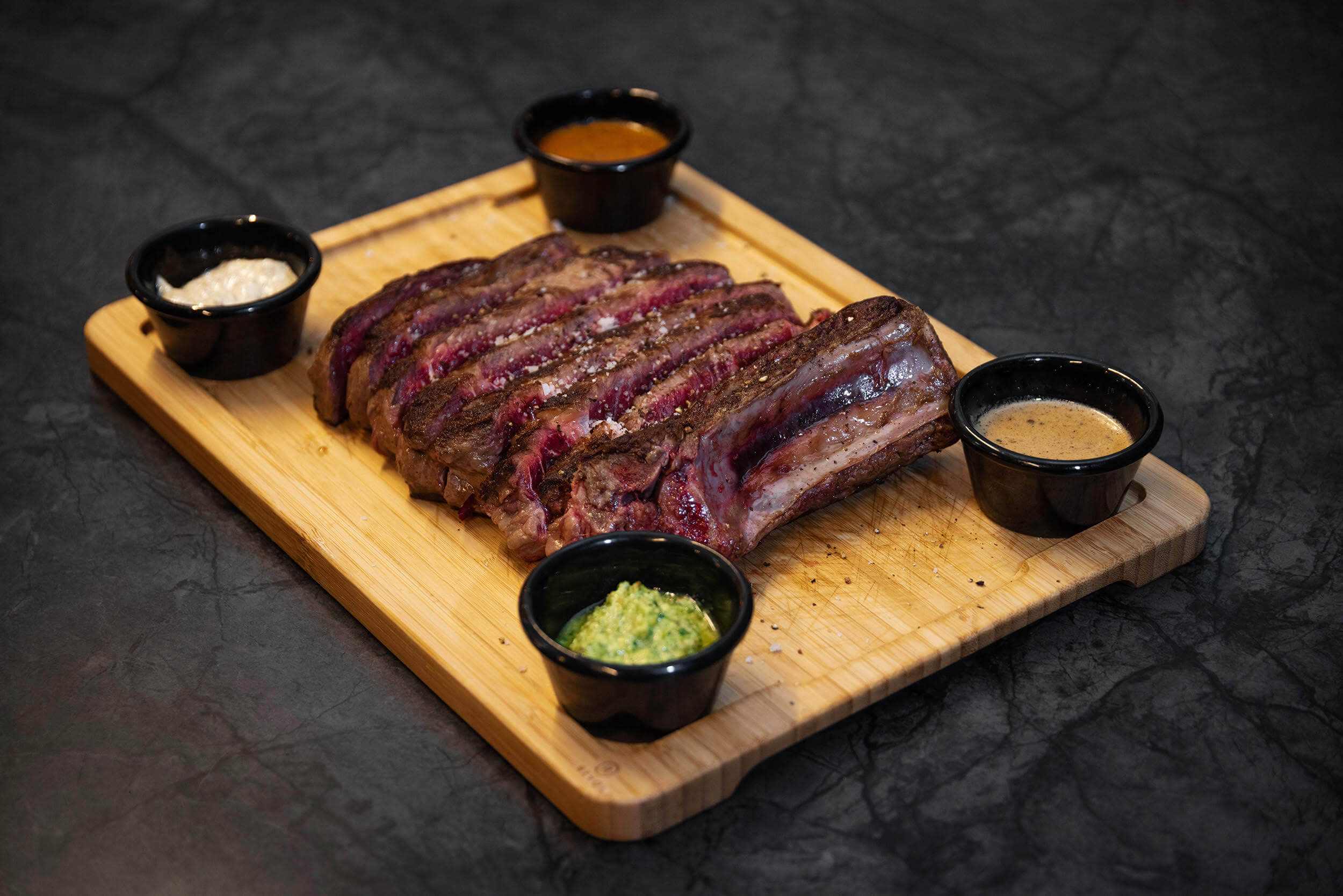 RUGBY RWC 2023 – DISCOVER IRISH & ARGENTINE BEEF

RUGBY RWC 2023 – DISCOVER THE IRISH & ARGENTINE BEEF
INTRO: A 10th edition of the event, 48 matches in France, 51 days of celebration… This year France is hosting its second Rugby World Cup, following on from 2007, from 08 September to 28 October 2023. 10 cities have been chosen to host the matches: Lille, Bordeaux, Marseille, Saint-Etienne, Nantes, Toulouse, Lyon, Nice and Saint-Denis in the Paris region. Paris is considered to be the host city, however, and is preparing to open the RWC2023 Village on Place de la Concorde in mid-August. Not far from there, if you like beef, matured meats, exceptional meats or simply entrecôtes, bavettes, beef ribs or even Angus beef ribs, but also Argentinian entrecôtes and home fries and/or purées, get ready for a world of pampering. Follow the guide..
IRISH & ARGENTINE BEEF!
It's not just the third half that brings us together! BEEF STEAKHOUSE PARIS is planning to thrill you with live coverage of the 2023 matches. As you can imagine, apart from the games, rugby and French savoir-faire on the plate have a long and beautiful history that we share more than ever today. It's a marriage of love, sometimes to the point of madness, in a sporting world where the demand for performance is ever greater. A demand that is reflected in our restaurants and in our choice of meat! Our Chef Daniel Renaudie's menu will give you the chance to taste and discover our Irish and Argentinian masticated meats throughout the World Cup. I'd like to take this opportunity to describe the Chef's choice. The delicacy and tenderness of the Argentinian entrecôte is a real winner. Argentina's mythical meat and its entrecôte are characterised by aromatic flesh and a uniquely melting texture.
It's worth noting that Argentina's expertise in cattle rearing is well established, hence the chef's choice. The same decision applies to the Angus beef rib on the menu at BEEF restaurants. This is a choice of excellence. Angus beef is a noble breed endemic to Scotland, more specifically the counties of Angus and Aberdeenshire. Its coat is uniform and can be of two shades (black or dark red). For the meat to be of Certified Angus quality, it must come from a certified bovine. Angus is a breed renowned the world over for its marbled, flavoursome meat of extraordinary quality. If you've never tasted it, come and visit our two Parisian restaurants for the 2023 World Cup, which we hope Les Bleus will lead from 08 September against New Zealand at the Stade de France. Yes, 16 years on, the Webb Ellis Trophy and the world's top twenty rugby teams are coming back to France to play in a much-anticipated cup. It's a great opportunity for you and us to meet and thrill!
Not to be forgotten!
The 10th World Cup in the history of rugby is fast approaching Paris and the rest of France from 8 September to 28 October, 200 years after the sport was founded. It's a chance to reconnect with the founding spirit of rugby and celebrate the event over the 7 weeks of the competition. In Paris, a Rugby village is set to welcome around 10,000 fans on the Place de la Concorde, between the Jardin des Tuileries and the centre of the square. So don't miss this event. Book now at BEEF STEAKHOUSE PARIS. Follow the matches live. Our restaurants are preparing a "fans" offer with a selection of rib of beef from chef Daniel Renaudie for two 2 pints of beer at €89 (instead of €109). There's plenty to enjoy! Reservations www.beef.fr. 2 addresses: 33 rue des Rosiers Paris4 / 10 rue de Paradis Paris10. Groups of supporters welcome. @ All rights reserved BEEF STEAKHOUSE 2023.