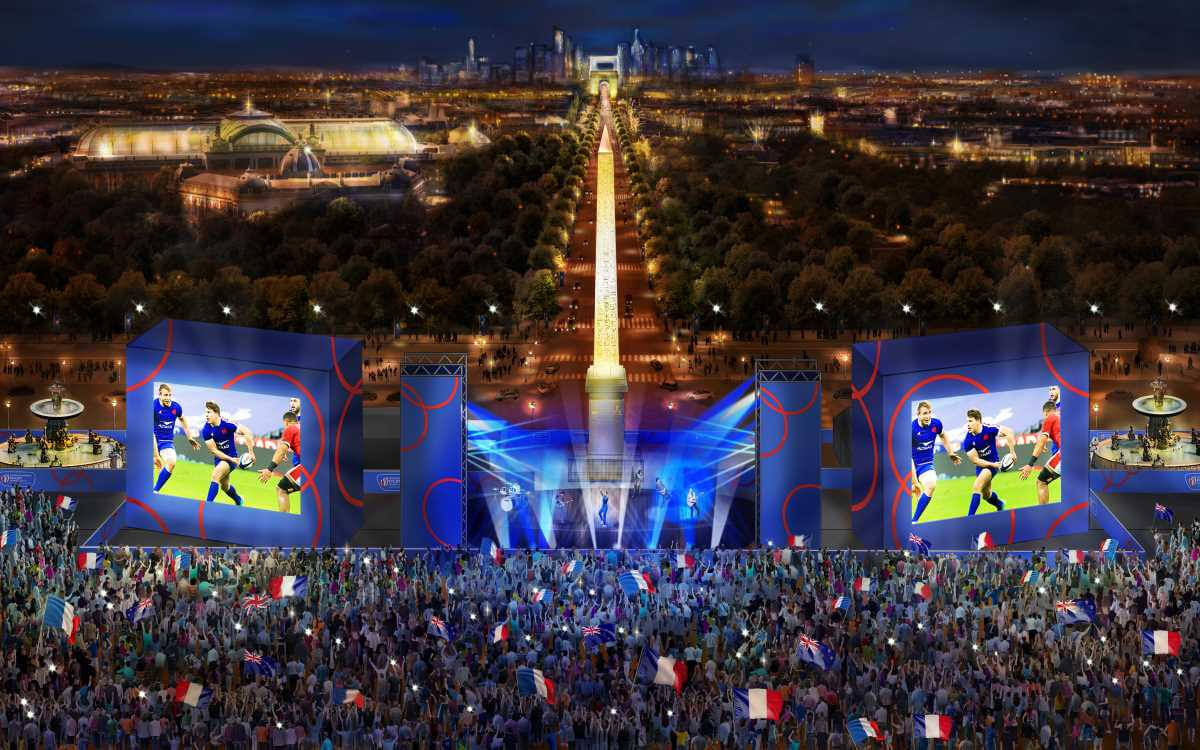 RUGBY RWC 2023 – EXPERIENCE THE GAMES AT BEEF STEAKHOUSE PARIS

Get ready for the 2023 event! In the run-up to the 2024 Olympic and Paralympic Games, oval sports will be celebrated across France from September 08 to October 28. The reason? The Rugby World Cup France 2023. 10th edition, 48 matches in France, 51 days of celebration. 16 years after the Webb Ellis Trophy, the world's top twenty rugby teams return to France to compete in a World Cup eagerly awaited by fans! BEEF STEAKHOUSE PARIS is looking forward to bringing this event to life. If you're a fan of beef, matured meats, exceptional meats or simply entrecôtes, bavettes, beef ribs or even Angus beef ribs, as well as Argentinian entrecôtes and home-made frites and/or purées, you're welcome and ready to take up the challenge.
France is preparing to host the Rugby World Cup 2023. The tick-tock is on, and the program promises to be a mouth-watering one! With 48 matches taking place in 10 host cities, the organizers are promising 51 days of festivities in a spirit of openness that goes beyond sport, and that's just as well. While Les Bleus kick off the competition on September 08 against New Zealand at the Stade de France, some 450,000 visitors are expected throughout the country. More than ever, rugby is the symbol of festive unity, and that also goes for the food. We share the same values. We love good food, and there are many fans of rugby and exceptional meats. It's a perfect opportunity for us to get together and exchange ideas. At BEEF STEAKHOUSE PARIS from the start of the new school year, you'll be able to follow all Les Bleus matches and the games that are crucial to you! Our two Paris locations will be setting up live broadcasts. You'll be able to support our tricolors, enjoy our mâturées meats and our carnivorous or vegetarian plates to share. Make a date, organize yourselves, friends or family, even on your own, to live these moments in blue, white and red, around quality meats. We'll be there. And what about you?
Don't forget!
After the 2007 edition, France will be hosting the Rugby World Cup in 2023 for the second time in its history. Highly-anticipated by fans of the oval ball, the event promises to appeal to far more than just rugby fans. On the calendar, make a note of the dates: LES BLEUS (Group A): Friday, September 08: FRANCE/NWELAND. Stade de France. 21H. Opening. Thursday, September 14: FRANCE/URUGUAY. Stade Pierre Mauroy. Lille Metropole. 21H. Thursday, September 21: FRANCE/NAMIBIA. Stade Vélodrome. Marseille. 9pm. Friday, October 06: FRANCE/ITALY. Parc OL. Lyon. 21H. ENTHUSIASING DATES: September 09: ENGLAND/ARGENTINA. september 23: SOUTH AFRICA/IRELAND. september 24: WALES/AUSTRALIA. October 07: IRELAND/E SCOTLAND. So who will succeed the Springboks (South Africa), the 2019 winners in Japan? Don't miss this event. Book at BEEF STEAKHOUSE PARIS. Follow the matches live. BEEF restaurants are pulling out all the stops with a special offer for fans: chef Daniel Renaudie's selection of prime rib for two, 2 pints of beer at €89 (instead of €109).
Reservations www.beef.fr. 2 addresses: 33 rue des Rosiers Paris4 / 10 rue de Paradis Paris10. Fan groups welcome. @ All rights reserved BEEF STEAKHOUSE 2023.