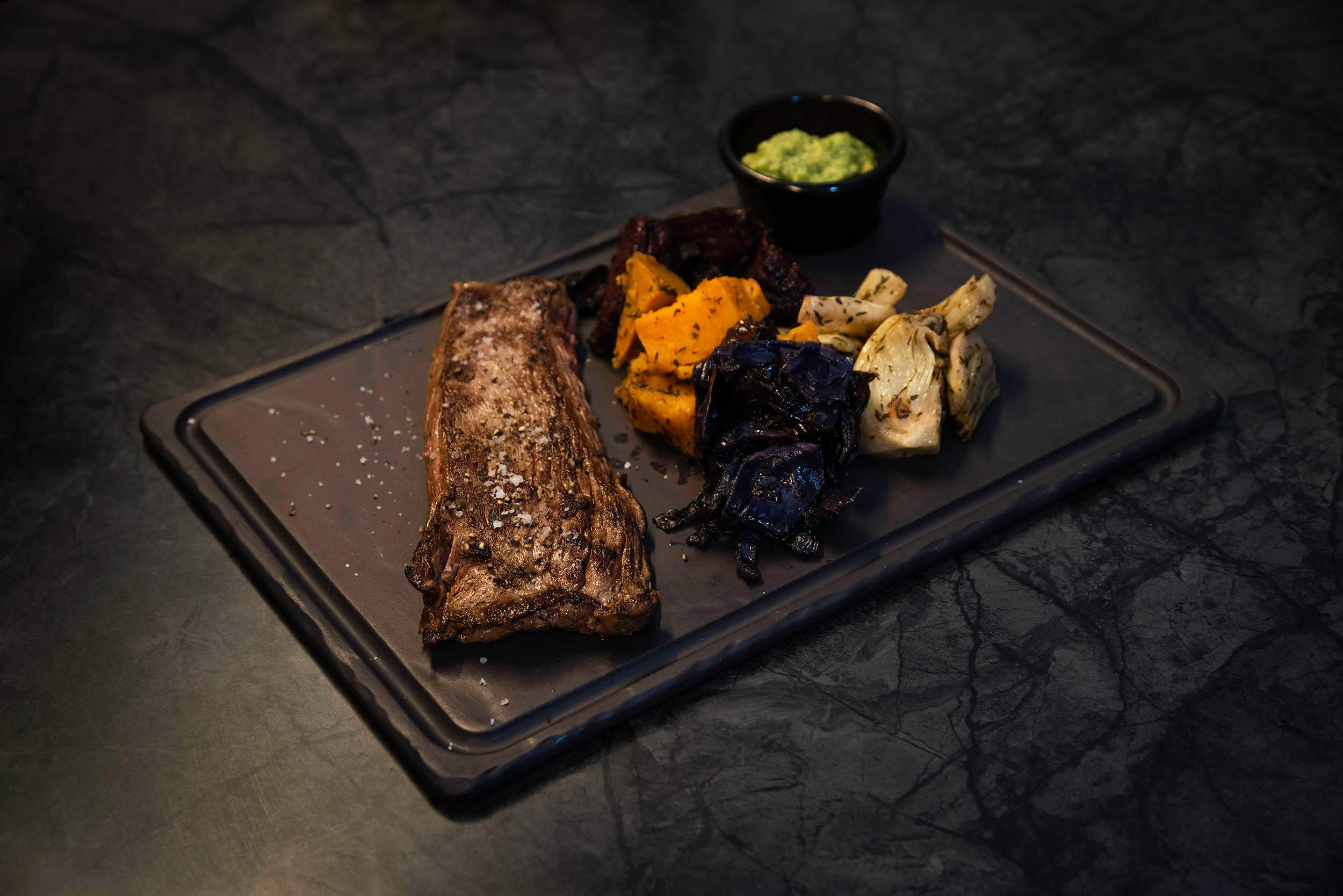 RUGBY RWC 2023 – BEFORE, DURING AND AFTER A MATCH: A BIB !

RUGBY RWC 2023 – BEFORE, DURING AND AFTER A MATCH: A BIB!
You don't have to play or be a fan to "Be Rugby". "Let's celebrate all fraternities" is the leitmotiv of this year's Rugby World Cup! More than a sport, rugby is a state of mind, shared by all those who share the virtues of self-sacrifice, collective commitment and respect. More than ever, the RWC 2023 is a major sporting, popular and culinary event. The BEEF STEAKHOUSE PARIS has some live surprises in store for you. So if you're a fan of beef, matured meats, exceptional meats or simply entrecôtes, bavettes, beef ribs or even Angus beef ribs, but also Argentinian entrecôtes and home fries and/or purées, here are a few lines that should catch your attention. Get ready for the big event of 2023!
Tasty beef flank steak!
Before the 2024 Olympic and Paralympic Games in Paris, it's not just the third half that brings us together! Ovalie is about to be celebrated in Paris and all over France from September 08 to October 28. The competition is a great opportunity to get together and enjoy. Les Bleus open the competition at the Stade de France on September 08 against New Zealand. But between you and me, what happens when passion for the sport meets passion for good meat? In fact, there's an almost passionate link between rugby and gastronomy, and it's a good thing too. At BEEF STEAKHOUSE PARIS, we're going to bring this competition to life in real time. Choose your match and come and vibrate in one of our Parisian addresses. And maybe you'll have the chance to enjoy a good beef flank steak. Yes, with us, you can enjoy 200g of juicy, flavorful character. But do you know what this piece of beef is? Beef flank steak is a flavorful cut of meat from the animal's flank, with a pronounced taste. Bavette is usually cooked in a very hot pan, leaving the center of the meat rare or blue, to prevent it from becoming tough. Bavette is one of the classics of our cuisine! Isn't the RWC2023 an opportunity to showcase in-house expertise and excellent products? It is. It's up to you to try them out and make up your own mind.
Not to be forgotten!
In any case, 16 years on, the Webb Ellis Trophy and the world's top twenty rugby teams return to France for a World Cup that's eagerly awaited by fans! And don't forget that on Tuesday August 15, 2023, the official village will open at Place de la Concorde, a long way from our Paris address. Also note the important dates for Les Bleus in the group phase: Friday, September 08 : FRANCE/NEW ZEALAND. Stade de France. 21H. Opening ceremony. Thursday, September 14: FRANCE/URUGUAY. Stade Pierre Mauroy. Lille Metropole. 21H. Thursday, September 21: FRANCE/NAMIBIA. Stade Vélodrome. Marseille. 9pm. Friday, October 06: FRANCE/ITALY. Parc OL. Lyon. 21H. Don't miss this event. Book now at BEEF STEAKHOUSE. Follow the matches live. BEEF STEAKHOUSE PARIS is even pulling out all the stops with a special offer for fans: chef Daniel Renaudie's selection of prime rib for two, 2 pints of beer at 89€ (instead of 109€).
Reservations www.beef.fr. 2 addresses: 33 rue des Rosiers Paris4 / 10 rue de Paradis Paris10. Fan groups welcome. @ All rights reserved BEEF STEAKHOUSE 2023.