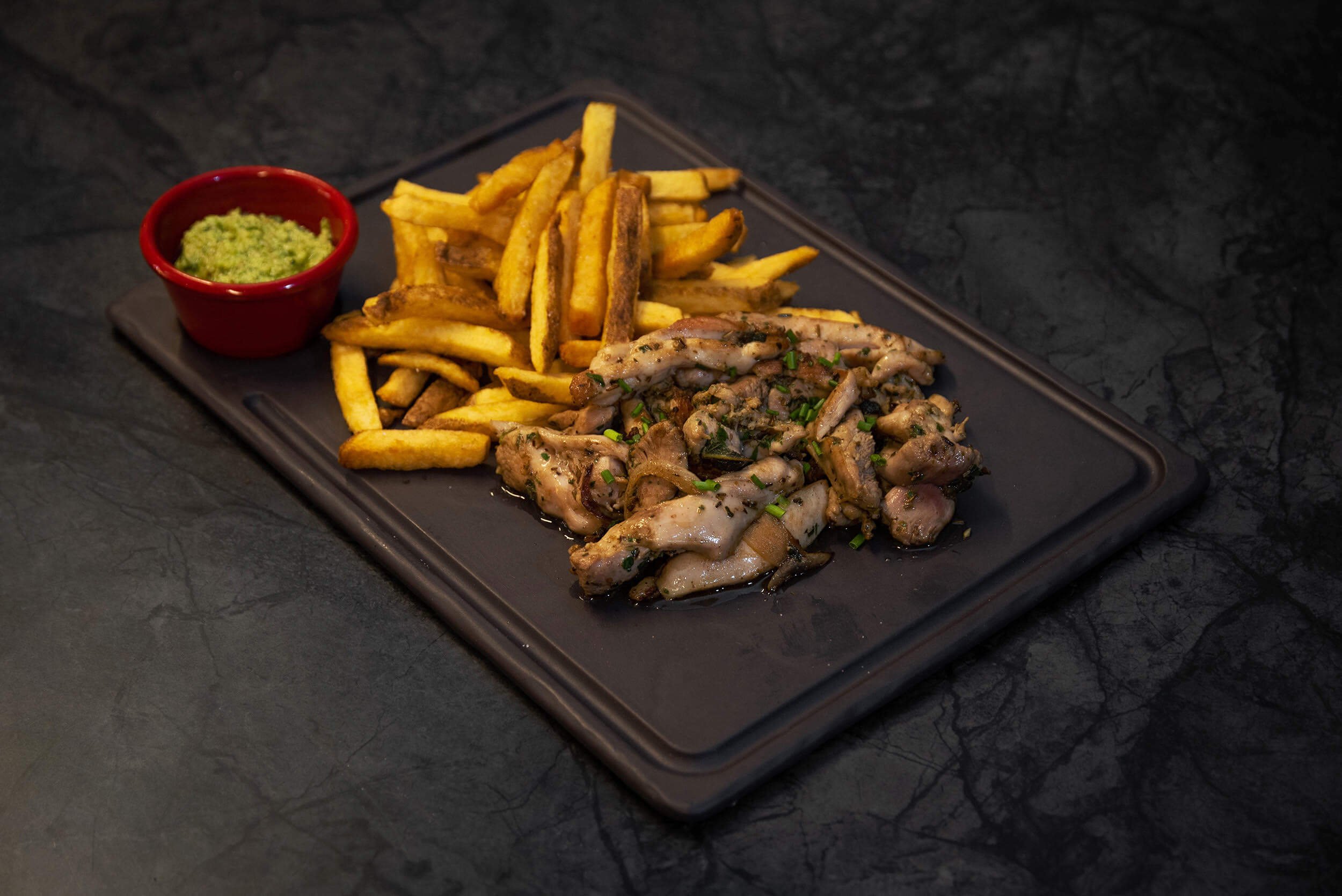 RUGBY RWC 2023 – BEFORE, DURING AND AFTER A MATCH: LA POULETTE!

RUGBY RWC 2023 – BEFORE, DURING AND AFTER A MATCH: LA POULETTE!
Get ready for the event of the 2023 season! In the run-up to the 2024 Olympic and Paralympic Games in Paris, ovalie will be celebrated here from 08/09 to 28/10. The reason? The Rugby World Cup France 2023. A 10th edition, 48 matches all over France and 51 days of festivities are on the menu. BEEF STEAKHOUSE PARIS is looking forward to bringing this event to life for you. If you're a fan of matured, exceptional beef, or simply of entrecôtes, bavettes, Angus beef ribs, but also Argentinian entrecôtes and home-made frites and/or purées, you're more than welcome. It's definitely not just the third half that brings us together!
The dancing chick!
France is preparing to host the Rugby World Cup 2023. With 48 matches taking place in 10 host cities like Paris, the organizers are promising more than 50 days of festivities in a spirit of openness that goes beyond sport. It's everything we love and, above all, a great opportunity for BEEF STEAKHOUSE PARIS to be as close as possible to you and the event. While we've decided to share live match evenings with you, it's also a great opportunity to enjoy good food in a blue, white and red setting. While Les Bleus kick off the competition on September 08, when they take on New Zealand at the Stade de France, rugby is more than ever a symbol of festive togetherness, and that includes your plates. Chef Daniel Renaudie has more than one trick up his sleeve. While he loves beef above all, he also likes to offer alternatives, such as his veal and chicken dishes. In fact, this summer 2023, the chef is featuring a dancing chicken, 250g of boneless thighs marinated in oriental spices. Yes, rugby and signature dishes go very well together, and the proof is in the pudding.
Not to be forgotten!
MEMO: 16 years on, the Webb Ellis Trophy and the world's top twenty rugby teams return to France for the eagerly-awaited World Cup! Following on from the 2007 edition, this is the second time in history that France has hosted the event. In terms of the schedule for Les Bleus (GroupA), make a date with us: Friday, September 08: FRANCE/NWELAND. Stade de France. 21H. Opening. Thursday, September 14: FRANCE/URUGUAY. Pierre Mauroy Stadium. Lille metropolis. 21H. Thursday, September 21: FRANCE/NAMIBIA. Velodrome Stadium. Marseille. 9pm. Friday, October 06: FRANCE/ITALY. Parc OL. Lyon. 21H. Don't miss this major event. Book now at BEEF STEAKHOUSE Paris. Follow the matches live. BEEF STEAKHOUSE are even offering a special deal for fans, with the chef's selection of prime rib for two 2 pints of beer at 89€ (instead of 109€). Reservations www.beef.fr: 33 rue des Rosiers Paris4 / 10 rue de Paradis Paris10. Fan groups welcome. @ All rights reserved BEEF STEAKHOUSE 2023