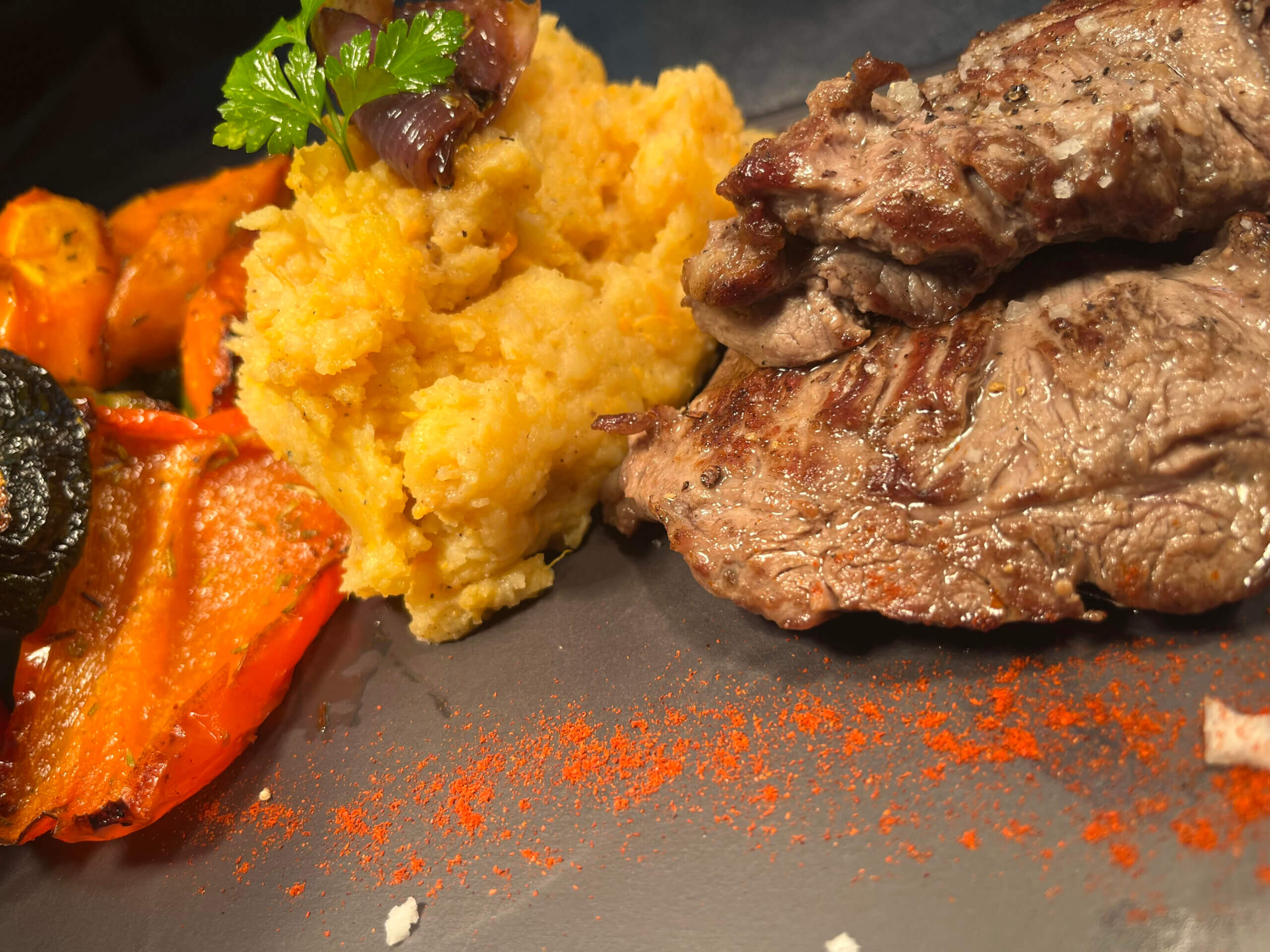 RUGBY RWC 2023 – DISCOVER THE REAL RUGBYMAN'S DIET

RUGBY RWC 2023 – DISCOVER THE REAL RUGBYMAN'S DIET
The Rugby World Cup in France 2023 is fast approaching, and fans can't wait to see their national teams take to the field. Cock-a-doodle-doo! Les Bleus open the competition on September 08, when they take on New Zealand at the Stade de France. But apart from attending the matches, what else can fans do to fully experience this prestigious sporting event? For fans of exceptional, matured meats,rib steaks, flank steaks, Angus beef ribs, Argentinian rib steaks, as well as homemade French fries and/or mashed potatoes: the BEEF restaurants are sure to thrill you from September 08 to October 28!
THE BEEF STEAKHOUSE OFFERS RUGBY FOOD.
What if we told you there was a way to feel even closer to the players, by sharing their food? Can't believe it? Let us introduce you to BEEF STEAKHOUSE PARIS and the real rugbyman's food. Located right in the heart of the French capital, our restaurants specialize in quality meat. You may be wondering what the connection is between BEEF and the Rugby World Cup? Well, our Parisian addresses invite fans and allies to discover the real food of a rugbyman. But what is the real thing? It's a balanced diet, rich in proteins and nutrients, which enables players to maintain their fitness and energy levels throughout the competition. And that's exactly what our restaurants and chef Daniel Renaudie offer with their varied and tasty menu. BEEF serves top-quality cuts of beef, renowned for their tenderness and exceptional taste. But that's not all, BEEF restaurants also offer a selection of local products, such as French cheeses and nationally renowned wines, to accompany your meal. As well as enjoying a delicious meal, this event is just the thing to meet fans from France and abroad, the perfect opportunity to discuss sport, toast, get to know each other, live life… How could you not join in?
Don't forget!
MEMO: BEEF STEAKHOUSE PARIS promotes rugby values such as respect, team spirit and conviviality. You can share your passion for the sport with other supporters and enjoy a meal in a warm and friendly atmosphere. For this 10th edition of the event and its 48 matches in France over 51 days of festivities, follow the matches live and BEEF offers fans a special deal with the chef's selection of prime rib for two and 2 pints of beer for 89€ (instead of 109). So who will succeed the Springboks (South Africa) as 2019 winners in Japan? Reservations www.beef.fr. 33 rue des Rosiers Paris4 / 10 rue de Paradis Paris10. Groups welcome. @ All rights reserved BEEF STEAKHOUSE 2023.