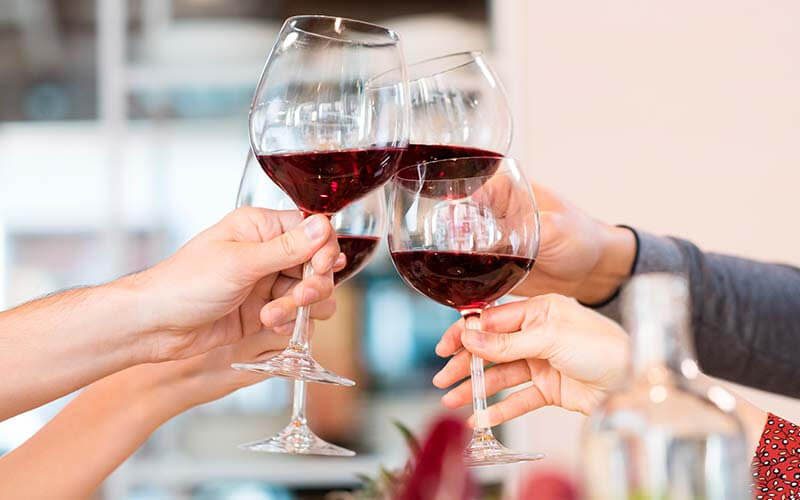 RUGBY RWC 2023 – ROUTE DES VINS MADE IN THE BEEF

RUGBY RWC 2023 – WINE ROUTE MADE IN THE BEEF
In the run-up to the 2024 Olympic and Paralympic Games in Paris, rugby is set to be celebrated all over France from September 08 to October 28. France is preparing to host the Rugby World Cup 2023, with 48 matches organized in 10 host cities: Lille, Bordeaux, Marseille, Saint-Etienne, Nantes, Toulouse, Lyon, Nice and Saint-Denis. Paris, however, is considered to be the host city, and plans to open the RWC2023 Village on Place de la Concorde this August, not far from BEEF STEAKHOUSE PARIS. If you like beef, matured meats, exceptional meats or simply entrecôtes, bavettes, beef ribs or even Angus beef ribs, but also Argentinian entrecôtes and home-made fries and/or purées, get ready to feast. The competition is already making your mouth water. No ??
Our wines during the World Cup!
Rugby was born in a burst of freedom in 1823, with the "disruptive" gesture of William Webb Ellis. During a soccer match, the British student took the ball by the scruff of the neck to the opposing goal. A desire to break codes, a desire to surprise, and a taste for the unexpected that organizers are seizing upon as a source of inspiration this year. And it's just as well that we did! While Les Bleus open the competition by taking on New Zealand at the Stade de France on September 08, the same sense of sharing, conviviality and excellence is evident between the rugby and food planets. In fact, these are the direct links between rugby players, supporters, our chef and all those who love good food. In fact, some of our host regions are at the heart of our menus. The reason? Our wines, of course! BEEF STEAKHOUSE Paris didn't do things by halves. We've put together a real wine list, with France in the spotlight, to enhance our mashed meats or as a pre-game aperitif. Let us show you the way between Champagne, Burgundy, Beaujolais, Rhône Valley, Provence, Bordeaux and the Loire regions. Enhance your meats with a Château La Gravière Côtes-de-Bourg, our favorite gold medal wine, or a Saint Amour, domaine M. Du Carra. Our Visan, domaine Lauribert or the Grave, Château Ducasse are perfect accompaniments to our meats. And let's not forget Saint Emilion Vieux Chantecaille, Saint Joseph, Prieuré d'Arras or Pic Saint Loup, Château Lascaux. Prefer freshness? A white Valençais AOC Frédéric et Philippe Cadart or a rosé Côtes de Provence, domaine de Peirecèdes, will sublimate your aperitif or match-dinner meal. So, are you following us on the road?
Don't forget!
48 matches for 51 days of celebration. The opportunities are endless! In the autumn, it all starts with a crazy opening weekend in Paris, Marseille and Bordeaux, with 8 matches on the program, including the magnificent France v New Zealand match at the Stade de France. On the calendar, please note : Friday, September 08: FRANCE v NEW ZEALAND. Stade de France. 21H. Opening. Thursday, September 14: FRANCE/URUGUAY. Stade Pierre Mauroy. Lille Metropole. 21H. Thursday, September 21: FRANCE/NAMIBIA. Stade Vélodrome. Marseille. 9pm. Friday, October 06: FRANCE/ITALY. Parc OL. Lyon. 21H. ENTHUSIASING DATES: September 09: ENGLAND/ARGENTINA. september 23: SOUTH AFRICA/IRELAND. september 24: WALES/AUSTRALIA. October 07: IRELAND/E SCOTLAND. So who will succeed the Springboks (South Africa), the 2019 winners in Japan? Don't miss this event. Book at BEEF STEAKHOUSE PARIS. Follow the matches live and take advantage of our "fans" offer with chef Daniel Renaudie's selection of prime rib for two 2 pints of beer at 89€ (instead of 109€). Reservations www.beef.fr. 2 addresses: 33 rue des Rosiers Paris4 / 10 rue de Paradis Paris10. Fan groups welcome. @ All rights reserved BEEF STEAKHOUSE 2023.