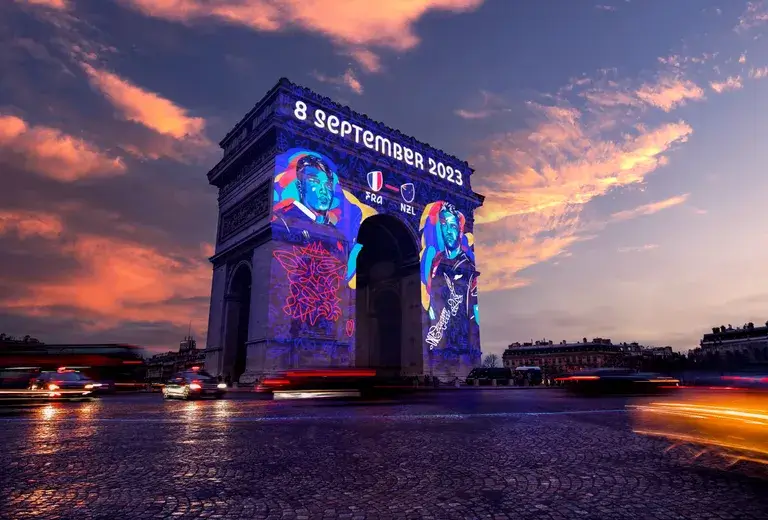 RUGBY RWC 2023 – THE PASSION OF BEEF
It's not just the third half that brings us closer together! The Rugby World Cup is fast approaching in France. The RWC 2023 is more than ever a major sporting, popular and culinary event. For the occasion, BEEF STEAKHOUSE PARIS has some surprises in store. If you like beef, matured meats, exceptional meats or simply entrecôtes, bavettes, beef ribs or even Angus beef ribs, but also Argentinian entrecôtes and home-made fries and/or purées, here are a few lines that should catch your attention. Get ready to experience 2023 with us
Ahead of the 2024 Olympic and Paralympic Games in Paris, ovalie is about to be celebrated here at home from September 8 to October 28, 2023. Nearly 450,000 visitors are expected throughout the country. More than ever, rugby is the symbol of festive unity! If you're a fan of the oval ball and beef, BEEF STEAKHOUSE PARIS will be bringing this event to life live. Follow the matches live from our spaces and benefit from our know-how. What strikes us most about our restaurants is the way they combine the same values of rugby and fine dining. Sharing, conviviality and excellence are the direct links between rugby players, supporters, our chef and all those who love good food. The world of rugby is rooted in its terroir, of which cuisine is one of the most accomplished expressions. But what happens when the passion for rugby meets the passion for good meat? There's an almost passionate bond between rugby and gastronomy. Apart from the games, rugby and French savoir-faire on the plate have a long and beautiful history. It's a marriage of love, sometimes to the point of folly, in a sporting world where the demand for performance is ever greater. It's a demand that can be found in our restaurants, like a hyphen between two arts that have been rubbing shoulders and loving each other for so long! We can't wait to celebrate!
MEMO: Les Bleus open the competition on September 08 against New Zealand at the Stade de France. In all, get ready for 48 matches and 51 days of celebration. France will be hosting its second Rugby World Cup after 2007. 9 cities have been designated to host the matches: Lille, Bordeaux, Marseille, Saint-Etienne, Nantes, Toulouse, Lyon, Nice and Saint-Denis for the Paris region. In Paris, a Rugby village is scheduled to welcome some 10,000 fans on the Place de la Concorde. Paris will also be hosting the International Wheelchair Rugby Cup, a first for us, from October 16 to 22 (Halle Carpentier Paris13 then Accor Aréna Paris12).
Don't miss this event. Book now at BEEF STEAKHOUSE PARIS. Follow the matches live. BEEF STEAKHOUSE PARIS will be pulling out all the stops with a special offer for fans: chef Daniel Renaudie's selection of prime rib for two 2 pints of beer at 89€ (instead of 109€).
Reservations www.beef.fr. 2 addresses: 33 rue des Rosiers Paris4 / 10 rue de Paradis Paris10.
Fan groups welcome. @ All rights reserved BEEF STEAKHOUSE 2023.