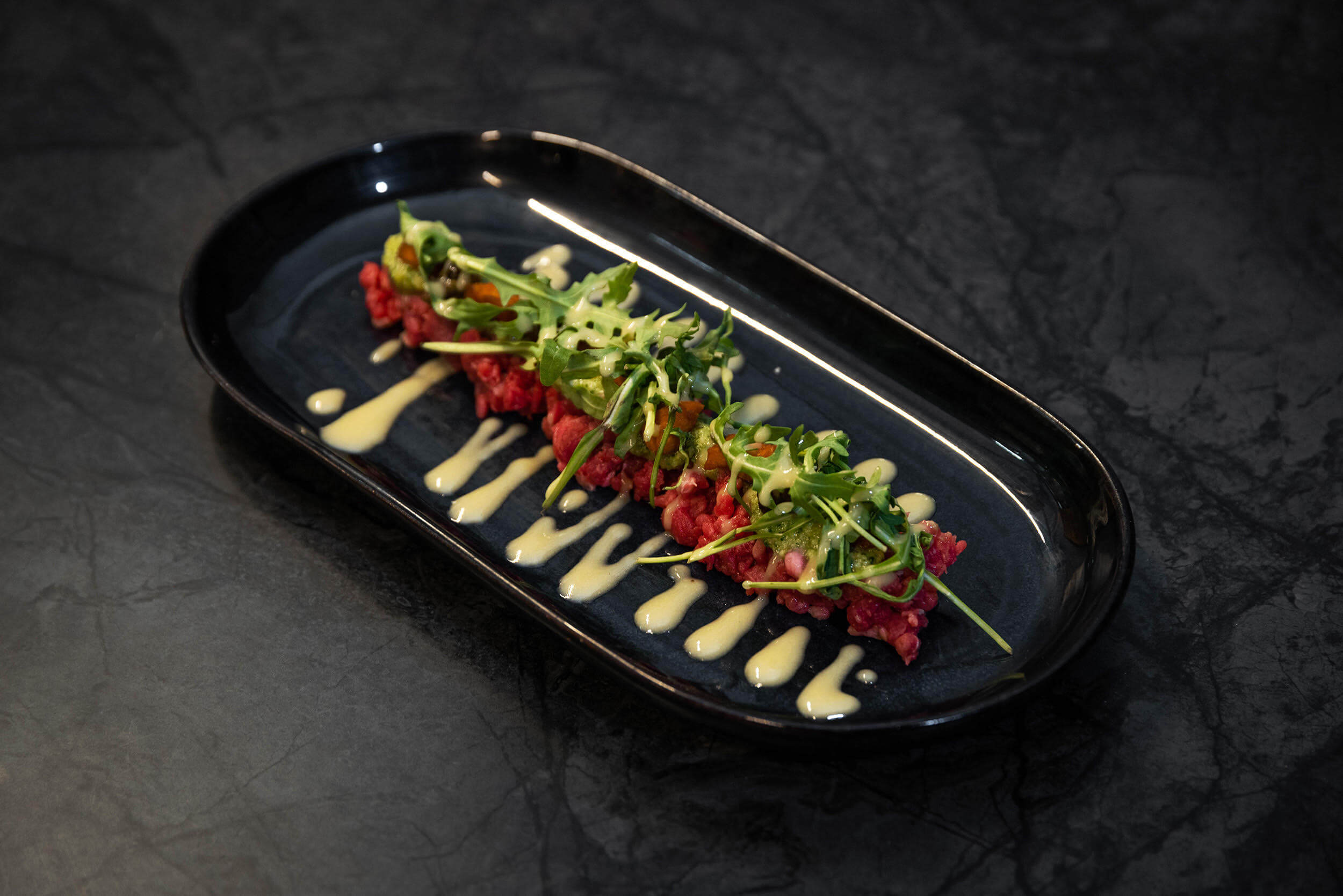 RUGBY RWC 2023 – SOLO ? PRE-MATCH APERITIFS

RUGBY RWC 2023 – SOLO ? PRE-MATCH APERITIFS
It's not just the third half that's getting closer! The Rugby World Cup in France is just around the corner. The RWC 2023 is more than ever a major sporting, popular and culinary event. BEEF STEAKHOUSE PARIS has some surprises in store for you. If you like beef, matured meats, exceptional meats or simply entrecôtes, bavettes, beef ribs or even Angus beef ribs, but also Argentinian entrecôtes and home-made fries and/or purées, here are a few lines that should catch your attention. Get ready for the big event of 2023! Before the 2024 Olympic and Paralympic Games in Paris, we'll be celebrating the sport of rugby from 08/09 to 28/10.
Rugby World Cup evening
After the 2007 edition, France is set to host the Rugby World Cup for the second time in its history this autumn. Highly-anticipated by fans of the oval ball, the event promises to appeal to far more than just rugby fans. But what happens when the passion for the oval ball meets that for good food, and good meat in particular? At BEEF STEAKHOUSE PARIS we had to ask ourselves. We're passionate about good food, and a lot of our fans love good meat. The RWC2023 is an opportunity to showcase in-house expertise and excellent products. BEEF STEAKHOUSE PARIS has just the thing for these two elements, whether you're dining alone or with friends, with a range of original starters to choose from. On a game night, come and share some of our specialties. Why not try our homemade tartare (100g of pure coarse-ground flank steak), or our crunchy French Cigar (a sheet of brick pastry stuffed with our secret blend of Provençal-flavored beef). Depending on the season, you can also enjoy our chef's creations. Ask us for the program! BEEF restaurants will make you love game nights around plates as generous as they are delicious, especially when it comes to our solo starters!
Not to be forgotten!
This year, France is hosting its second XV Rugby World Cup, following on from 2007. 10 cities have been chosen to host the various matches: Lille, Bordeaux, Marseille, Saint-Etienne, Nantes, Toulouse, Lyon, Nice and Saint-Denis. Paris is not to be outdone as host city either, with a Rugby village scheduled to open on August 15 to welcome some 10,000 fans on the Place de la Concorde, between the Jardin des Tuileries and the center of the square, not far from our restaurants. From October 16 to 22, 2023, Paris will host the International Cup of Armchair Rugby, a first for us (Halle Carpentier Paris13 then Accor Aréna Paris12). In the meantime, Les Bleus open the competition on September 08 against New Zealand at the Stade de France. Don't miss this back-to-school event. Book now at BEEF STEAKHOUSE. Follow the matches live on our website. The BEEF STEAKHOUSE PARIS will be offering a special deal for fans, with the chef's selection of prime rib for two and 2 pints of beer at 89€ (instead of 109€). Reservations www.beef.fr. 2 addresses: 33 rue des Rosiers Paris4 / 10 rue de Paradis Paris10. Fan groups welcome. @ All rights reserved BEEF STEAKHOUSE 2023.