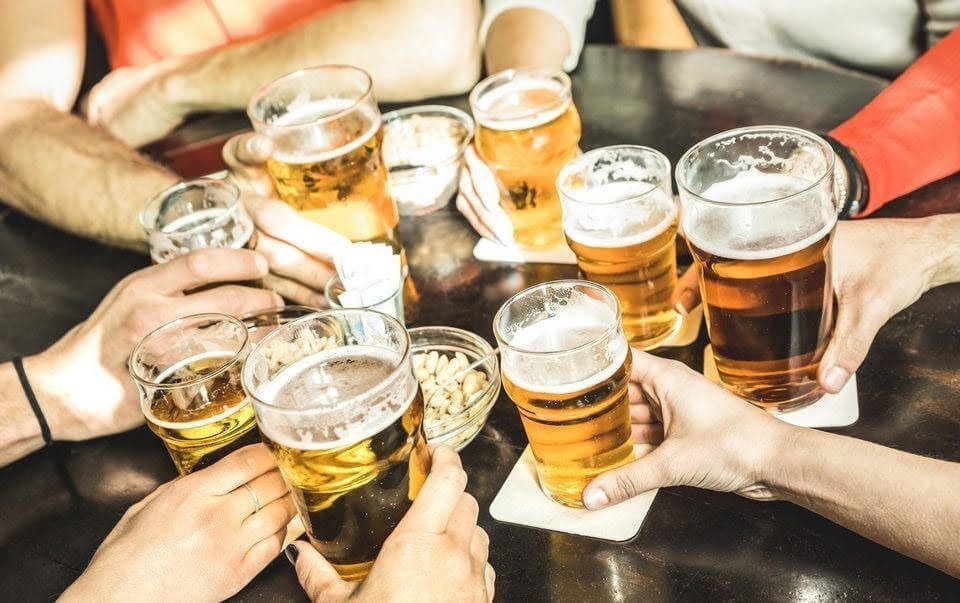 RUGBY RWC 2023 – BEEF STEAKHOUSE BEERS PRE-MATCH PARIS

RUGBY RWC 2023 – BEEF STEAKHOUSE PARIS PRE-MATCH BEERS
"Let's celebrate all fraternities. That's the motto of the Rugby World Cup 2023, and it's just around the corner! One thing is certain: rugby expresses itself far beyond the pitch. The RWC 2023 is the major event of the autumn season – sporting, popular and culinary in equal measure. BEEF STEAKHOUSE PARIS will not be outdone! So if you're a fan of beef, matured meats, exceptional meats or simply entrecôtes, bavettes, beef ribs or even Angus beef ribs, as well as Argentinian entrecôtes and home-made fries and/or purées, get ready to experience the competition with us from September 08 to October 28.
RUGBY AT THE BEEF STEAKHOUSE!
Rugby is much more than a sport, it's a state of mind shared by all those who share the virtues of self-sacrifice, collective commitment and respect. The Rugby World Cup 2023 aims to promote these values, and invites the 450,000 visitors expected to attend to join in, just like our restaurants. BEEF STEAKHOUSE PARIS is preparing a whole range of events to bring the matches to life. All the more reason to get together with us. Aside from the games, rugby and French savoir-faire on the plate have a long history together. Les Bleus kick off the festivities on September 08 when they take on New Zealand at the Stade de France. So get your diaries ready! September 08: FRANCE/NEW ZEALAND at the Stade de France at 9pm. And keep an eye on the other French dates: Thursday September 14 FRANCE/URUGUAY Stade Pierre Mauroy Métropole Lilloise 9pm, Thursday September 21 FRANCE/NAMIBIA Stade Vélodrome in Marseille 9pm, Friday October 06 FRANCE/ITALY Parc OL in Lyon 9pm. Also note these tantalizing dates: September 09 ENGLAND/ARGENTINA, September 23 SOUTH AFRICA/IRELAND, September 24 WALES/AUSTRALIA, October 07 IRELAND/E SCOTLAND. So who will succeed the Springboks (South Africa), the 2019 winners in Japan? As we await the 2023 winners, there are plenty of opportunities to get together. At BEEF restaurants, we have the solution. From the wide-open spaces of BEEF PARADIS to the beautiful terrace of BEEF MARAIS, there's no need to make any excuses, we've found the right place for you, just enough space to enjoy the special live broadcasts. An opportunity to toast, in moderation, to discover and, above all, taste our draught beers. Choose from 25 or 50 cl REBEL white and blond, PAILLETTE amber or our IPA. Syrup versions (lemon, strawberry, peach) are also available. As you can see, there's plenty to make this RWC an unforgettable experience.
Not to be forgotten!
16 years on, the Webb Ellis Trophy and the world's top 20 rugby teams return to France for the eagerly-awaited World Cup! More than ever, rugby is the symbol of festive unity! Don't miss this national event. Book now at BEEF STEAKHOUSE PARIS. Follow the matches live. Our Parisian addresses are even pulling out all the stops, with a special offer for fans: chef Daniel Renaudie's selection of prime rib for two 2 pints of beer at 89€ (instead of 109€). Reservations