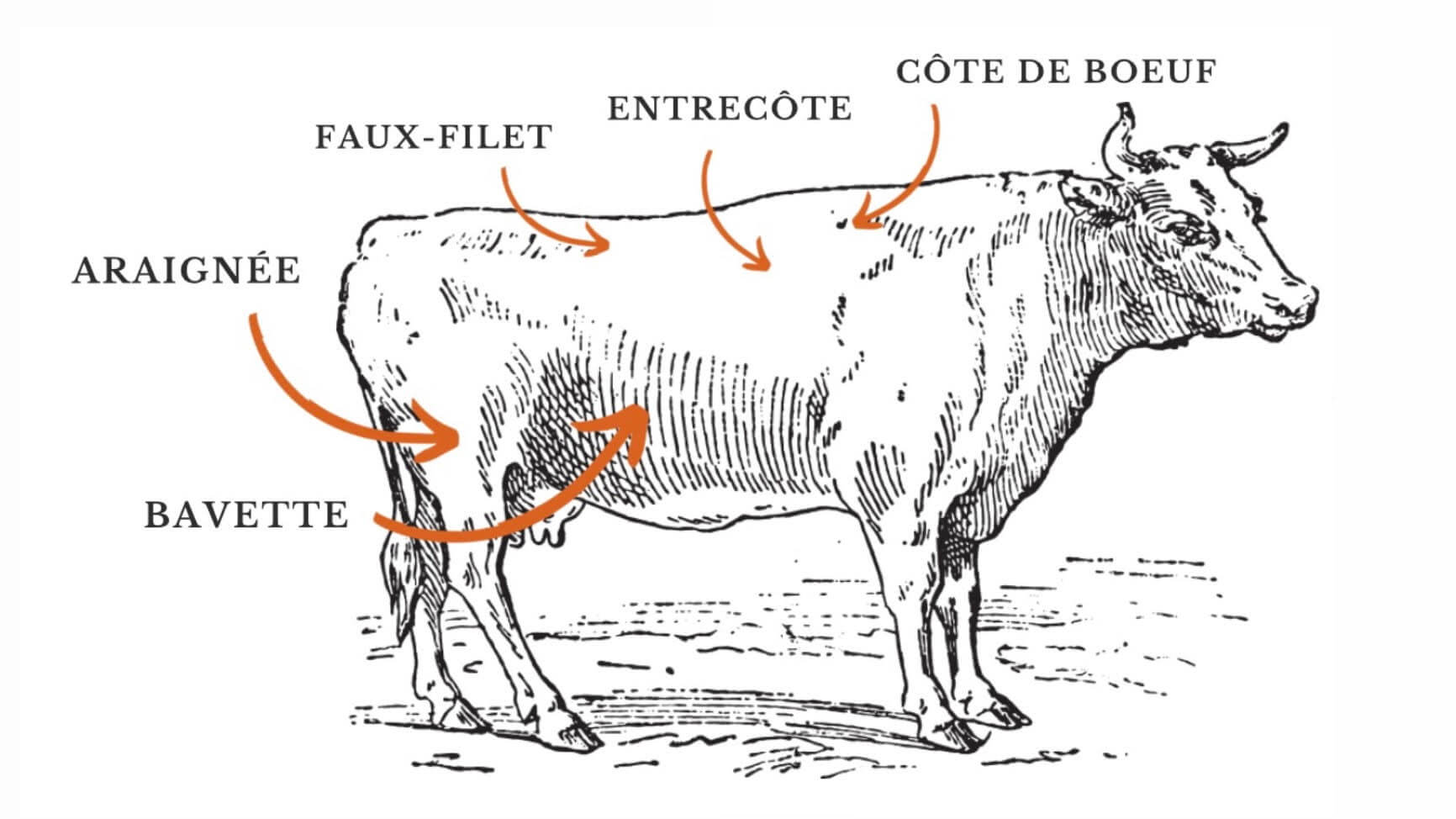 RUGBY RWC 2023 – DISCOVER THE DIFFERENT BEEF PIECES

RUGBY RWC 2023 – DISCOVER THE DIFFERENT BEEF PIECES
So who will succeed the Springboks (South Africa), 2019 winners in Japan? This is the question of the 2023 season, accompanied by a slogan: "Let's celebrate all fraternities". That's the motto of the Rugby World Cup 2023, and it's just around the corner. Make way for the competition from September 08 to October 28. One thing's for sure: rugby expresses itself far beyond the pitch. The RWC 2023 is the major event of the autumn, as much a sporting event as a popular and culinary one. BEEF STEAKHOUSE PARIS will not be outdone! If you like beef, matured meats, exceptional meats or simply entrecôtes, bavettes, beef ribs or even Angus beef ribs, but also Argentinian entrecôtes and home-made fries and/or purées, get ready to vibrate alongside us.
THE DIFFERENT CUTS OF BEEF AT BEEF STEAKHOUSE PARIS!
The Rugby World Cup 2023 in France is an exceptional sporting event, attracting thousands of fans from all over the world. So why not watch a match, while discovering French cuisine, and in particular, BEEF STEAKHOUSE PARIS? Located in the heart of the capital, our addresses are renowned for their succulent meat dishes. When you sit down at our table, you'll be greeted by a varied menu featuring beef in many different forms. But before you order your dish, why not take the opportunity to learn more about the different cuts of beef and how they are cooked? Recognizing beef cuts may seem complex to some, but at BEEF STEAKHOUSE, the waiters will be happy to guide you through this universe. You'll discover cuts like ribeye, prime rib, entrecôte and many more. Tenderloin is renowned for its exceptional tenderness, located in the most tender part of the animal. For lovers of intense meat, prime rib is the perfect choice. Cut from the ribs, it offers juicy, flavorful meat. Entrecôte is another BEEF STEAKHOUSE PARIS classic. This cut, made from the first and second ribs, is appreciated for its powerful flavor. But recognizing beef cuts is not enough. Knowing how to cook it is an art in itself. In our restaurants, Chef Daniel Renaudie and his brigade have unrivalled expertise. They can advise you on everything from blue to well-done. In short, enjoying a delicious piece of beef while watching the games is a unique experience.
Not to be forgotten!
MEMO: Whether you're a rugby connoisseur or looking for a good meal, BEEF STEAKHOUSE PARIS and the World Cup are sure to satisfy. Be sure to visit our establishments to experience the Rugby World Cup 2023. And take advantage of our "fans" offer, with chef Daniel Renaudie's selection of prime rib for two and 2 pints of beer at €89 (instead of €109). Reservations www.beef.fr. 2 addresses: 33 rue des Rosiers Paris4 / 10 rue de Paradis Paris10. Fan groups welcome. We hope you enjoy your meal, and of course: Allez les Bleus! @ All rights reserved BEEF STEAKHOUSE 2023.