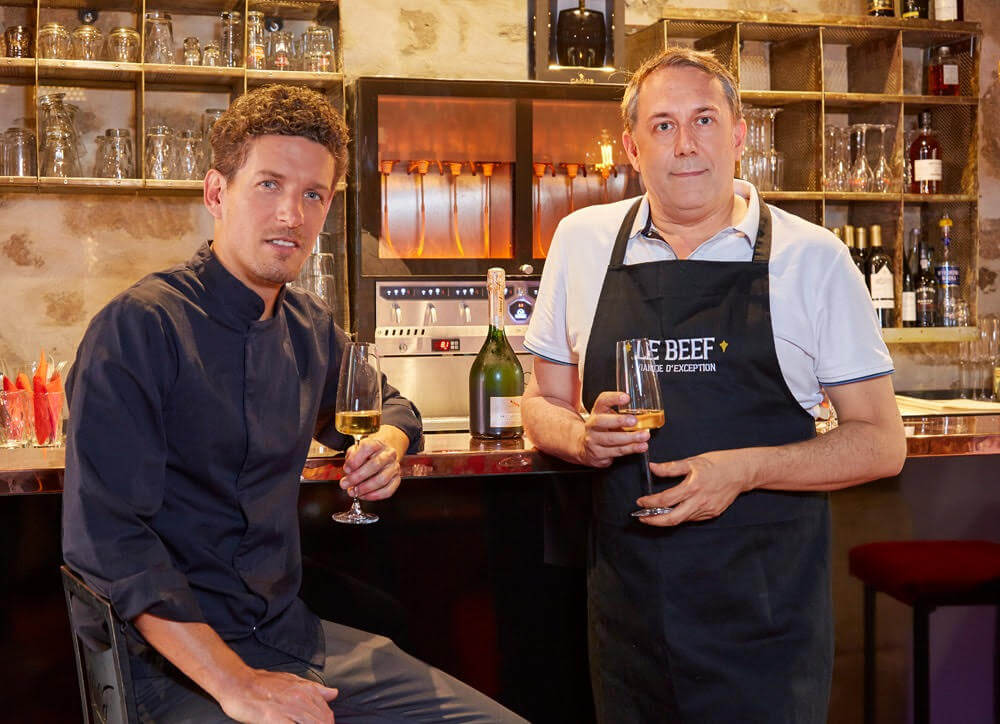 RUGBY RWC 2023 – CHRISTOPHE SORET, CREATOR OF BEEF MARAIS & PARADIS

RUGBY RWC 2023 – CHRISTOPHE SORET, CREATOR OF BEEF MARAIS & PARADIS
France is preparing to host the Rugby World Cup 2023. With 48 matches organized in 10 host cities, the organizers are promising over 50 days of celebration. After the 2007 edition, France is preparing for the second time in its history for this event, which is eagerly awaited by rugby fans, but also promises to appeal to fans far beyond. Numerous initiatives are expected to make this a memorable experience. These include BEEF STEAKHOUSE PARIS, the iconic matured beef restaurants run by Christophe Soret, now creator of BEEF MARAIS and PARADIS. Attention all fans of exceptional meats (entrecôtes, bavettes, Angus beef ribs, Argentinian entrecôtes) as well as homemade fries and/or purées: during this competition, BEEF will be a must for lovers of fine meats and rugby to experience this adventure to the full.
CHRISTOPHE SORET , CREATOR OF BEEF STEAKHOUSE PARIS!
Located in the heart of Paris, our restaurants offer a unique culinary experience. With their warm, elegant decor, BEEF STEAKHOUSE PARIS is the ideal place to enjoy a delicious piece of beef. Rugby fans visiting during the Rugby World Cup from September 08 to October 28, 2023 will have the chance to combine: passion for the sport and first-class experience. Christophe Soret has become a well-known figure on rue des Rosiers (Paris 4) since the creation of BEEF MARAIS in 2020, despite the hardships of confinement. On the verge of becoming so at BEEF PARADIS (Paris 10) too, since the creation of his second Paris address, Christophe Soret has succeeded in offering Parisians and tourists alike an unforgettable taste experience. Christophe is renowned for his constant pursuit of the highest quality meat in warm, friendly, human-sized spaces. There's even a special offer for fans of the competition: the chef's prime rib selection for two, accompanied by two pints of beer at €89 (instead of €109).
Not to be forgotten!
MEMO: the Rugby World Cup in France 2023 is the perfect opportunity for rugby fans to enjoy a culinary experience at the BEEF STEAKHOUSE run byChristophe Soret in elegant, warm surroundings. Whether you're a rugby fan or simply a lover of good food, you've found your partners for this festive experience. Reservations www.beef.fr. 2 addresses: 33 rue des Rosiers Paris4 / 10 rue de Paradis Paris10. Fan groups welcome. @ All rights reserved BEEF STEAKHOUSE 2023.