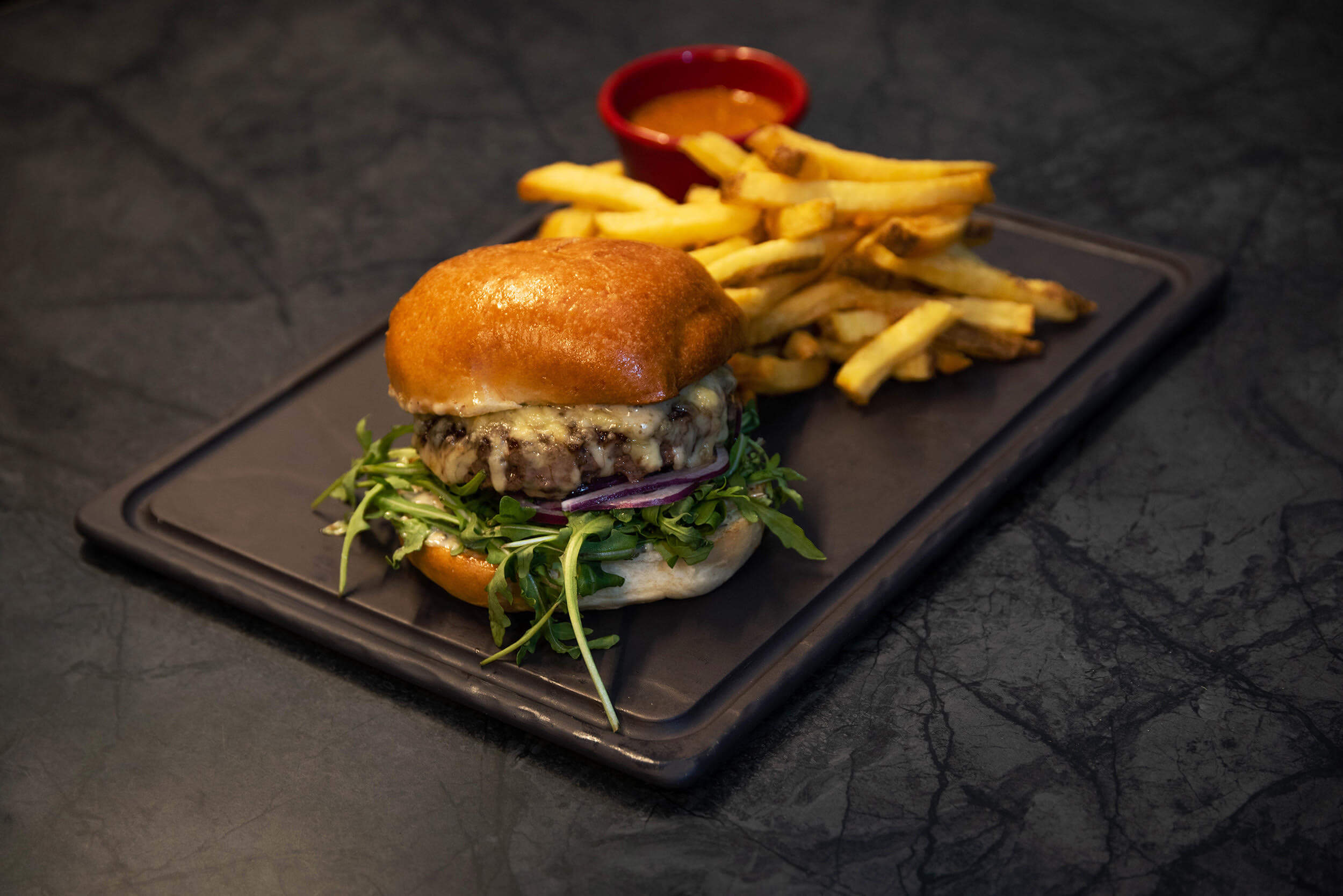 RUGBY RWC 2023 – BEFORE, DURING AND AFTER A MATCH: THE BEEF BURGER

RUGBY RWC 2023 – BEFORE, DURING AND AFTER A MATCH: THE BEEF BURGER
The Rugby World Cup in France in 2023 promises to be a major event, drawing thousands of XV rugby fans from all over the world to our shores. It will be played from September 8 to October 28, 2023. The opening match will pit France against New Zealand at the Stade de France. The stadium will host a total of 10 matches, including the final. Meanwhile, for lovers of fine meats, BEEF STEAKHOUSE PARIS has some live surprises in store. If you like beef, matured, exceptional or simply entrecote, bavette, rib-eye or even Angus, but also Argentinian entrecote and home fries and/or purées, here's a unique culinary experience associated with this event!
THE TEXAS BEEF BURGER!
Yes, we're talking about a spectacular event, and we can't wait to be there with you. Located in the heart of the capital, BEEF STEAKHOUSE PARIS is a must for lovers of quality meat. With our passion for the finest cuts of beef, our two Parisian addresses are the perfect place to enjoy a delicious home-cooked burger on high-stakes days, before supporting Les Bleus and your favorite teams. When you enter BEEF STEAKHOUSE PARIS, you'll be seduced by the warm, friendly atmosphere, where you can relax and enjoy a delicious meal throughout the competition. Chef Daniel Renaudie's menu is a veritable symphony of flavors, and burger lovers will be delighted to discover the chef's creative and culinary selection, highlighting the exceptional quality of the beef used. This summer 2023, the chef will be offering his Texas burger every lunchtime, featuring a 150g blend of prime rib, rib eye and ribeye steak, house ketchup, melted cheddar, smoked paprika, red onions and salad, offering an explosion of flavors on the palate. BEEF STEAKHOUSE PARIS doesn't just offer quality burgers, but also pays particular attention to the accompaniment of its dishes with crispy home fries or fresh seasonal vegetables. You can also accompany your burger with a carefully selected glass of French wine, for an even more complete culinary experience, and we say yes.
Not to be forgotten!
MEMO: During the Rugby World Cup, our addresses will be celebrating this global event with special live evenings. Attending a match is already an unforgettable experience, but with our offer for fans, it will be even more so, with the chef's selection of prime rib for two 2 pints of beer at 89€ (instead of 109€). Reservations www.beef.fr. 2 addresses: 33 rue des Rosiers Paris4 / 10 rue de Paradis Paris10. Fan groups welcome. @ All rights reserved BEEF STEAKHOUSE 2023.