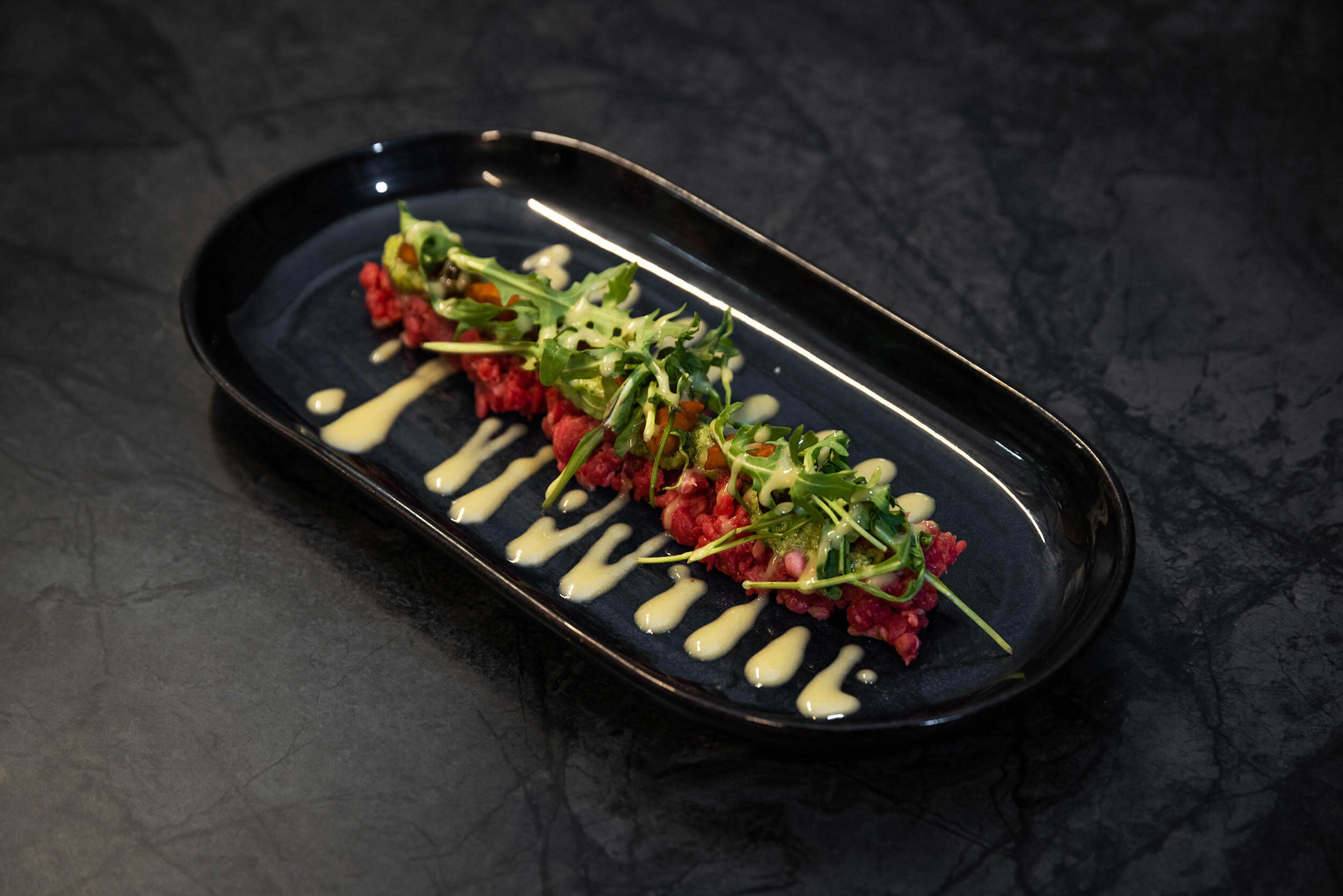 RUGBY RWC 2023 – BEFORE, DURING AND AFTER A MATCH: HOMEMADE TARTARE !

RUGBY RWC 2023 – BEFORE, DURING AND AFTER A MATCH: HOMEMADE TARTARE!
It's not just the third half that's getting closer! The Rugby World Cup in France is just around the corner. The RWC 2023 is more than ever the major event of the 2023 autumn season – sporting, popular and culinary all at once. BEEF STEAKHOUSE PARIS has some surprises in store for you. If you like beef, matured meats, exceptional meats or simply entrecôtes, bavettes, beef ribs or even Angus beef ribs, but also Argentinian entrecôtes and home-made fries and/or purées, here are a few lines that should catch your attention. Get ready to thrill at this event!
homemade beef tartare.
Ahead of the 2024 Olympic and Paralympic Games in Paris, ovalie is getting ready to be celebrated back home from September 08 to October 28. At BEEF STEAKHOUSE PARIS, let's revisit that famous third half. For yes, outside the games, between rugby and French savoir-faire on the plate, we can speak of a love marriage, in a sporting environment where the demand for performance is ever stronger. That's why we've decided to thrill you with a special feature throughout the World Cup, bringing the event to life live. Les Bleus kick off the competition on September 08, when they take on New Zealand at the Stade de France. As you can imagine, there'll be plenty of opportunity to get together and share our delicious meats. This period of the World Cup is a great time to treat yourself. I agree. But wouldn't the competition be even more enjoyable if it were a little fresher? Do you see us coming or not? Try our homemade tartare! Yes, it changes with the seasons. Green or Italian-style, tartare is perfect for adapting flavors. Of course, at our Parisian addresses, the Chef offers 200g of pure, coarsely chopped flank steak. It's true that beef tartare is a staple of French tables, not to say a classic of French cuisine. Beef tartare lets you enjoy the full flavor of our quality meat. Eaten raw, it is blended with a garnish that transcends the meat's flavors without ever betraying them. Let BEEF restaurants surprise you!
MEMO: 48 matches in 51 days of celebration! It all starts with a crazy opening weekend in Paris, Marseille and Bordeaux, with 8 matches on the program, including the magnificent France v New Zealand, England v Argentina and South Africa v Scotland. Rugby is more than ever the symbol of festive union! So don't miss out. Book now at BEEF STEAKHOUSE. Follow the matches live. BEEF STEAKHOUSE Paris has a special offer for fans: chef Daniel Renaudie's selection of prime rib for two, 2 pints of beer at 89€ (instead of 109€). Reservations www.beef.fr. 2 addresses: 33 rue des Rosiers Paris4 / 10 rue de Paradis Paris10. Fan groups welcome. @ All rights reserved BEEF STEAKHOUSE 2023.