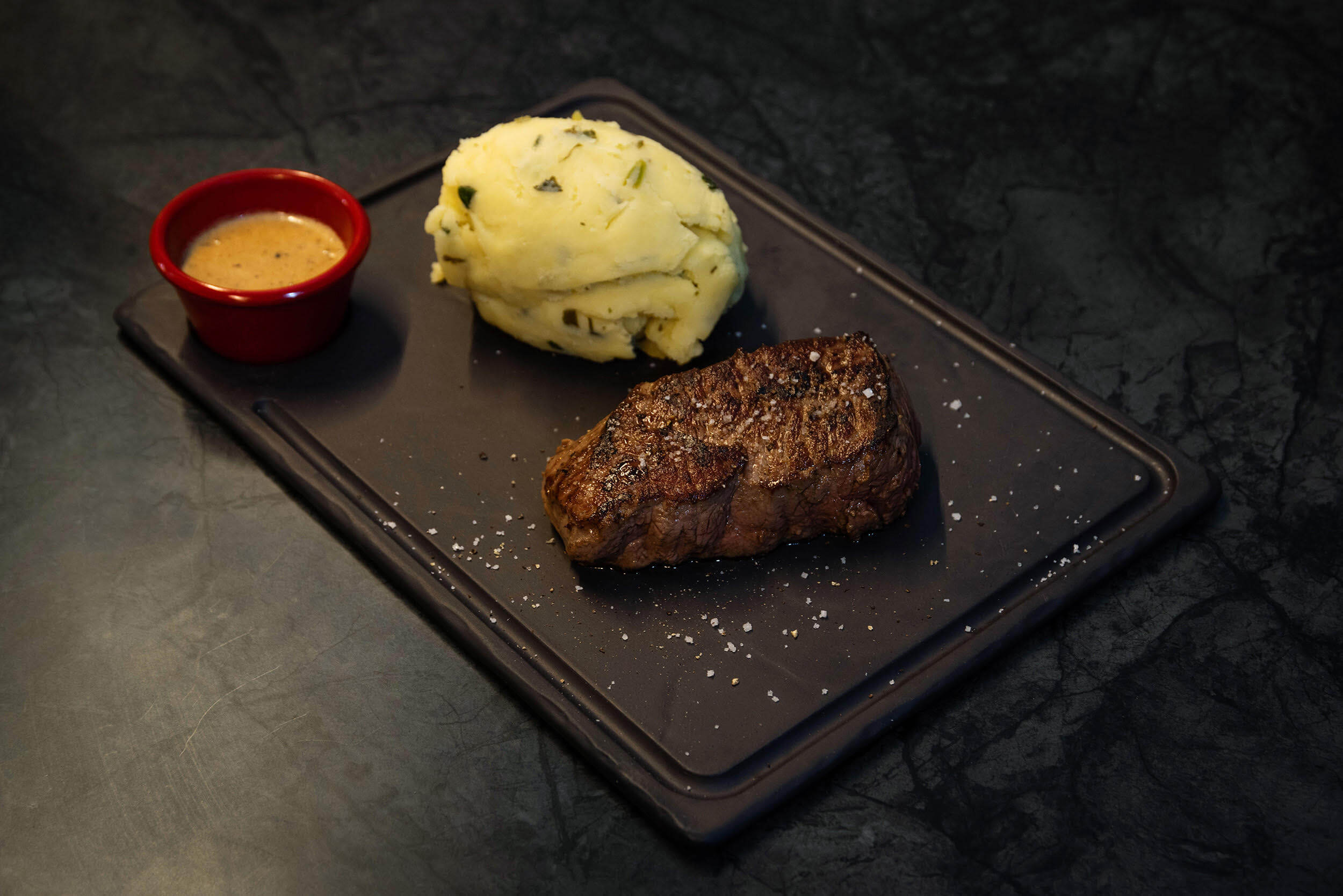 RUGBY RWC 2023 – BEFORE, DURING AND AFTER A MATCH: A RIBEYE!

RUGBY RWC 2023 – BEFORE, DURING AND AFTER A MATCH: A RIBEYE!
In the run-up to the 2024 Olympic and Paralympic Games in Paris, rugby is set to be celebrated all over France from September 08 to October 28? The reason? The Rugby World Cup France 2023. 10th edition, 48 matches in France, 51 days of celebration. 16 years on, the Webb Ellis Trophy and the world's top twenty rugby teams return to France to compete in a World Cup eagerly awaited by fans! BEEF STEAKHOUSE PARIS is looking forward to bringing this event to life. If you're a fan of beef, matured meats, exceptional meats or simply entrecôtes, bavettes, beef ribs or even Angus beef ribs, as well as Argentinian entrecôtes and home-made frites and/or purées, you're more than welcome. It's definitely not just the third half that's getting closer!
Enjoy a rib-eye steak.
And we'll tell you why! Sharing, conviviality and excellence are the common ground, the direct links, between rugby players, supporters, our chefs and all those who love good food. It's as simple as that. We share the same values in all simplicity. While some 450,000 visitors are expected throughout France for this celebration of the oval ball, at BEEF restaurants we'll be bringing #RWC2023 to life live in our Parisian addresses. It's a great opportunity to gather around our delicious beef. Why not try our ribeye? It's a rich idea, and you'll understand why, as we offer 200g of class, sobriety and flavor. Beef ribeye is the noble part between rump steak and entrecôte, undoubtedly one of the tastiest parts of beef. Rib-eye can be cooked in a variety of ways, making it an easy choice for a wide range of recipes. Tender and low in fat, it's the perfect choice for a good piece of meat and a delicious meal during the World Cup! Yes, rugby is more than ever the symbol of festive union, wouldn't you agree?
The 10th World Cup in the history of rugby will take place from September 8 to October 28, 200 years after the creation of the sport. It's an opportunity to reconnect with the founding spirit of rugby and celebrate the event throughout the competition, all over France, starting with the host cities where the matches will be held: Lille, Saint-Etienne, Lyon, Marseille, Nice, Toulouse, Bordeaux, Nantes and Saint-Denis. In Paris, enjoy the official village at Place de la Concorde, not far from our restaurants, from August 15. Other towns will also be hosting teams who have qualified for the finals, including Le Touquet-Paris-Plage, Versailles, Libourne, La Baule-Escoublac, Avignon, Montpellier, Toulon, Tours, Rueil-Malmaison, Ile de Ré and Bourgoin-Jallieu. In any case, against New Zealand at the Stade de France, Les Bleus will open the competition on September 08.
Don't miss this event!
Book now at BEEF STEAKHOUSE. Follow the matches live. BEEF STEAKHOUSE is even pulling out all the stops with a special offer for fans: chef Daniel Renaudie's selection of prime rib for two, 2 pints of beer at €89 (instead of €109).
Reservations www.beef.fr. 2 addresses: 33 rue des Rosiers Paris4 / 10 rue de Paradis Paris10. Fan groups welcome. @ All rights reserved BEEF STEAKHOUSE 2023.