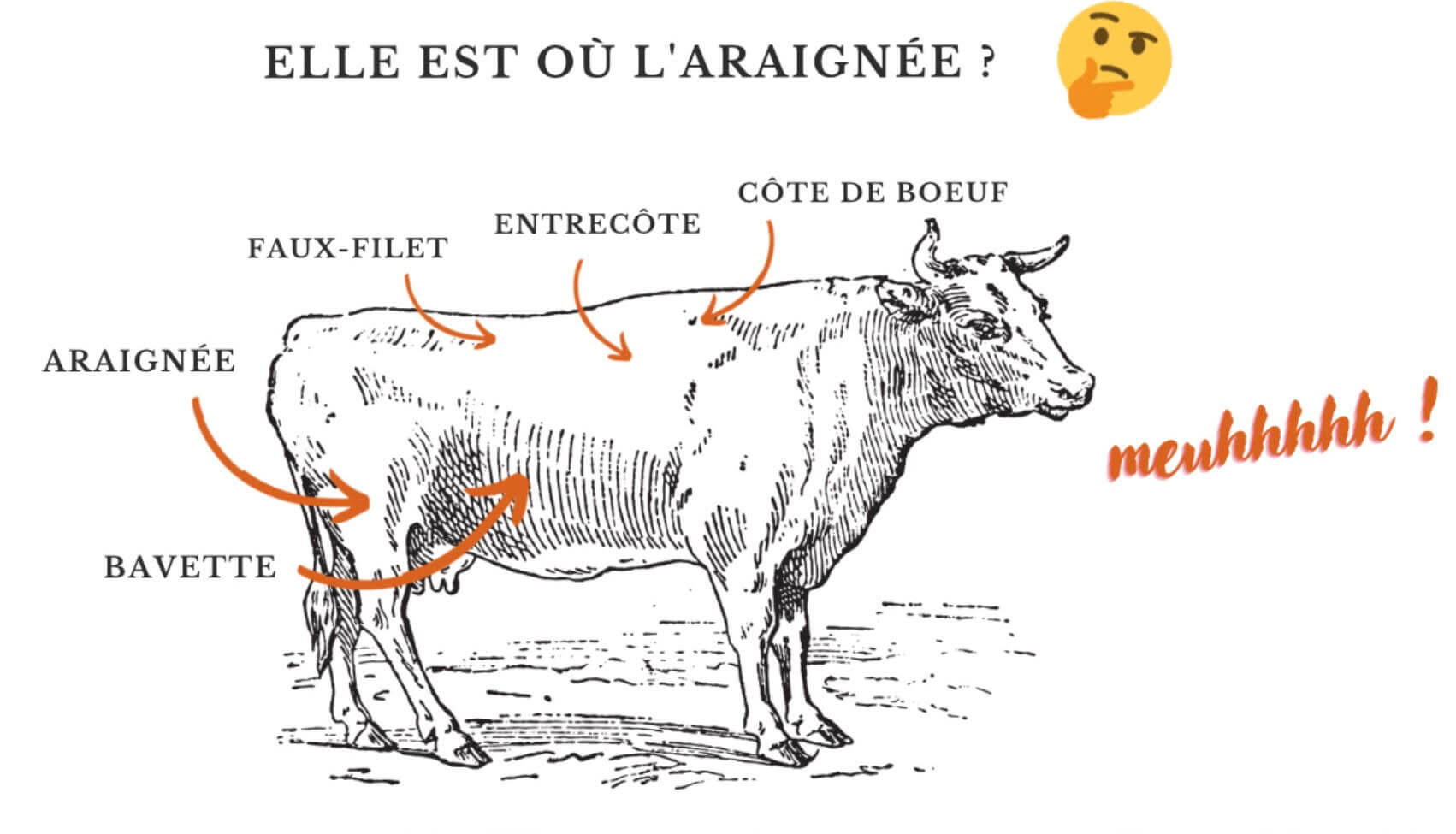 RUGBY RWC 2023 – BEFORE, DURING AND AFTER A MATCH: THE SPIDER!

RUGBY RWC 2023 – BEFORE, DURING AND AFTER A MATCH: THE SPIDER!
Mark your calendars! The 10th World Cup in the history of rugby will take place here from September 8 to October 28, 2023, 200 years after the creation of the sport. It's a chance to reconnect with the founding spirit and celebrate the event throughout the competition. The festivities will take place all over France, starting with the 10 host cities, including Saint-Denis and Paris. Paris, where BEEF STEAKHOUSE will be bringing the event to you live. If you're a fan of matured, exceptional beef, or simply of entrecôtes, bavettes, Angus beef ribs, but also Argentinian entrecôtes and home-made frites and/or purées, you're more than welcome. Prepare to be thrilled in 2023, and above all, to feast with us!
Beef spider!
"Let's celebrate all fraternities. That's the motto of this year's Rugby World Cup. Yes, you don't have to play rugby or be an inveterate supporter to "be rugby" and share the same values. Rugby expresses itself far beyond the pitch. Conviviality and excellence are direct links between rugby players, supporters, our chefs and all those who love good food. At BEEF STEAKHOUSE PARIS, we'll be thrilling you during the 7 weeks of competition. How do we do it? With live match evenings. Just the thing for sharing dinners together at our two Parisian addresses, and why not make some discoveries on your plate. Are you familiar with spider beef? Chef Daniel Renaudie offers you 250g of this rarity. The spider is THE secret piece reserved for butchers, qualified as a "piece of choice". The reason? Butchers rarely sold spiders, because, as they say, they were so rare and unpresentable. This part, located in the animal's groin, can be compared to the adductor muscle in humans. If you haven't already done so, take advantage of one of our game nights to get a taste and share an experience!
Don't forget!
MEMO: This year, France is hosting its second Rugby World Cup, following on from 2007. 9 cities have been chosen to host the various matches: Lille, Bordeaux, Marseille, Saint-Etienne, Nantes, Toulouse, Lyon, Nice, Saint-Denis and Paris. In Paris, a Rugby village is set to welcome some 10,000 fans on the Place de la Concorde, not far from our two addresses. Don't miss this event. Book at BEEF. Follow the matches live. BEEF STEAKHOUSE is even pulling out all the stops, with a special offer for fans: the chef's selection of prime rib for two 2-pint glasses at €89 (instead of €109). Reservations www.beef.fr. 2 addresses: 33 rue des Rosiers Paris4 / 10 rue de Paradis Paris10. Fan groups welcome. @ All rights reserved BEEF STEAKHOUSE 2023.