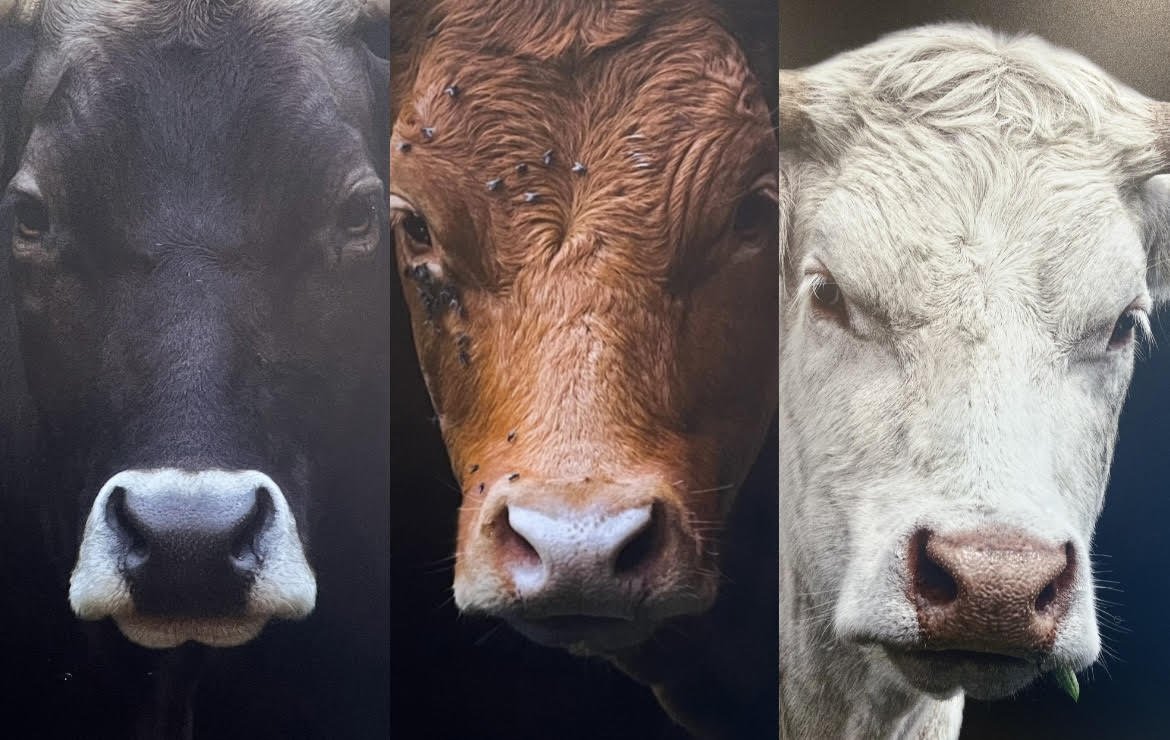 RUGBY RWC 2023 – DISCOVER BEEF BREEDS AT BEEF STEAKHOUSE PARIS

RUGBY RWC 2023 – DISCOVER BEEF BREEDS AT BEEF STEAKHOUSE PARIS
The Rugby World Cup is undoubtedly one of the world's most eagerly awaited sporting events. This year, the tenth edition, held every four years, takes place in France from September 8 to October 28, 2023. The opening match will pit France against New Zealand at the Stade de France. The stadium will host a total of 10 matches, including the final. 20 qualified nations are expected to take the field. Saint-Denis and Paris are among the host cities. It's a great opportunity for fans to gather around this emblematic sport, but it's not the only one. It's also an opportunity to discover the culture and traditions of the host country. France has no shortage of surprises to offer, including culinary delights. BEEF STEAKHOUSE PARIS has decided to take advantage of the event to honor rugby and good food.
BOVINE BREEDS!
Located right in the heart of the capital, our restaurants promise a unique experience, combining the pleasures of the palate with sporting passions. Whether you're a fan of beef, mâturées, d'exception or entrecôtes, bavettes, Angus beef ribs, Argentinian entrecôtes, French fries and/or homemade purées, BEEF STEAKHOUSE PARIS offers a special menu featuring different breeds of cattle. A real invitation to discover flavors and culinary traditions. Meat lovers can enjoy tasty dishes such as our homemade tartare, 100-egg rillettes, entrecôtes or 1kg bone-in beef ribs for two. Each dish is carefully prepared to bring out the flavors of the meat and satisfy the most demanding palates. Our two Parisian addresses aim to share this expertise by creating a warm and friendly atmosphere. Rugby fans will be able to enjoy matches while savoring delicious dishes with authentic flavors. A not-to-be-missed experience for all rugby fans in the capital during the 7 weeks of the competition. Our restaurants don't just offer a unique experience, they also want to raise awareness of the importance of the cattle breeds we're honoring. The Normande, but also the Limousine, the Blonde d'Aquitaine, the Salers or the Charolaise. Beyond our borders, let's not forget to highlight the naturally marbled Angus from Ireland! Our restaurants contribute to the development of a real agricultural heritage.
Not to be forgotten!
The Rugby World Cup is therefore an opportunity for rugby and gastronomy enthusiasts to unite around shared values. Fans will be able to thrill to our live coverage, but also – and not without interest – to our special offer for fans: chef Daniel Renaudie's selection of prime rib for two, 2 pints of beer at €89 (instead of €109).
Reservations www.beef.fr. 2 addresses: 33 rue des Rosiers Paris4 / 10 rue de Paradis Paris10. Fan groups welcome. @ All rights reserved BEEF STEAKHOUSE 2023.