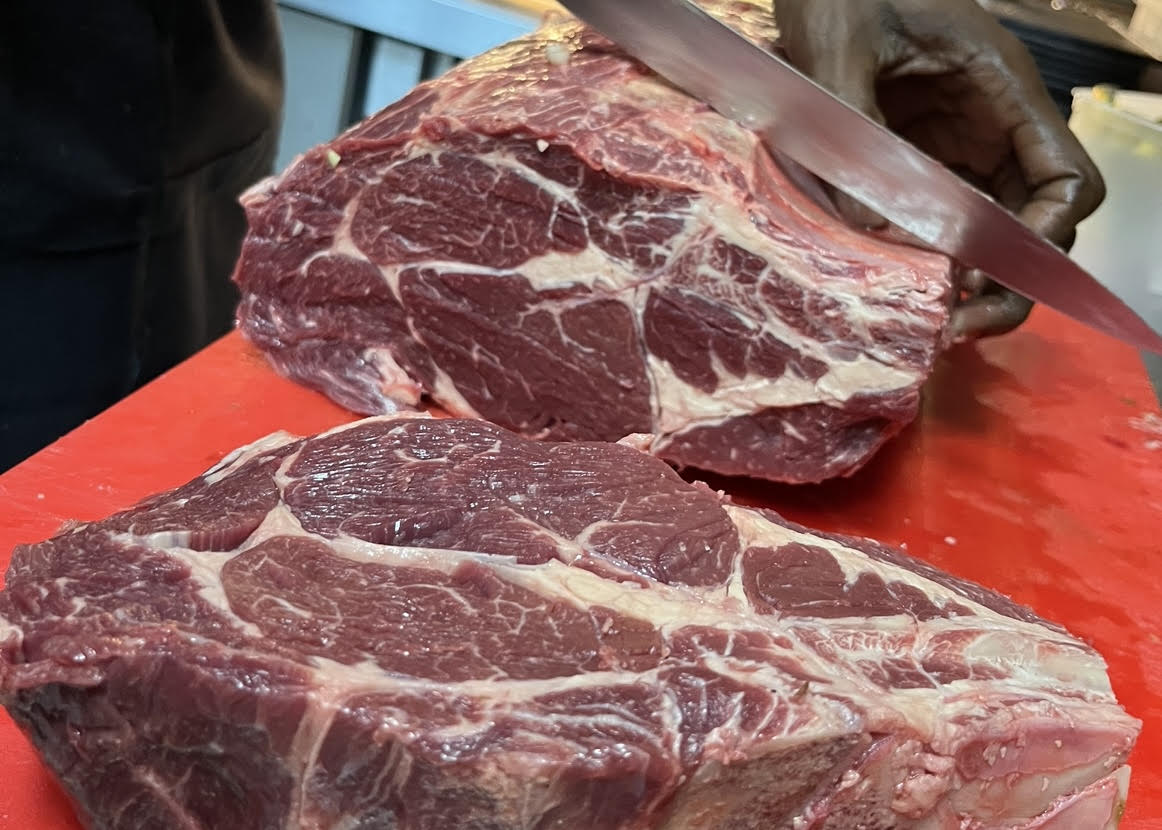 RUGBY RWC 2023 – BEEF MATURATION AT BEEF

RUGBY RWC 2023 – BEEF MATURATION AT BEEF
It's not just the third half that's getting closer! The Rugby World Cup in France is just around the corner, from September 08 to October 28. The Rugby World Cup is one of the most eagerly awaited sporting events in the world, attracting thousands of fans. There's no doubt that the country will be abuzz with excitement for the duration of the tournament. BEEF STEAKHOUSE PARIS is ready to welcome rugby fans from all over the world and introduce them to exceptional meats: entrecôtes, bavettes, beef ribs, even Angus, Argentinian entrecôtes, home-made fries and/or purées, not forgetting the delicious maturation of beef.
BEEF MATURATION!
Beef maturation is an essential process for achieving perfect texture and taste. At our two Paris locations, we have a tradition of maturing certain cuts for a period of four weeks, making them more tender and flavorful. Maturation allows the natural enzymes to break down the muscle fibers, making the meat easier to chew and more succulent. What's more, it allows the flavors to become more concentrated, giving the meat an explosion of flavor in the mouth. We'll be showcasing our selection of beef meats, carefully chosen for their quality and provenance. We offer a wide range of cuts, from classics such as rib-eye steak and entrecôte, to more daring cuts like prime rib. We understand that rugby fans often have a voracious appetite before or after cheering on their favorite team. That's why we offer this unique culinary experience combining the intense flavors of matured beef with perfect cooking techniques.
Not to be forgotten!
MEMO: To help you choose your dates with us, note that Les Bleus (Group A) open the tournament on Friday, September 08, with an eagerly-awaited FRANCE/NEW ZEALAND match at the Stade de France at 9pm. Also note: Thursday September 14 FRANCE/URUGUAY Stade Pierre Mauroy Métropole Lilloise 9pm, Thursday September 21 FRANCE/NAMIBIA Stade Vélodrome Marseille 9pm and Friday October 06 FRANCE/ITALY Parc OL Lyon 9pm. And don't forget these other mouth-watering dates: September 09 ENGLAND/ARGENTINA, September 23 SOUTH AFRICA/IRELAND, September 24 WALES/AUSTRALIA and October 07 IRELAND/E SCOTLAND. Until then, book your place at BEEF STEAKHOUSE. Follow the matches live. Take advantage of the "fans" offer with chef Daniel Renaudie's selection of prime rib for two 2 pints of beer at 89€ (instead of 109€). Reservations www.beef.fr. 2 addresses: 33 rue des Rosiers Paris4 / 10 rue de Paradis Paris10. Fan groups welcome. May the best win on the pitch and on our plates! @ All rights reserved BEEF STEAKHOUSE 2023.