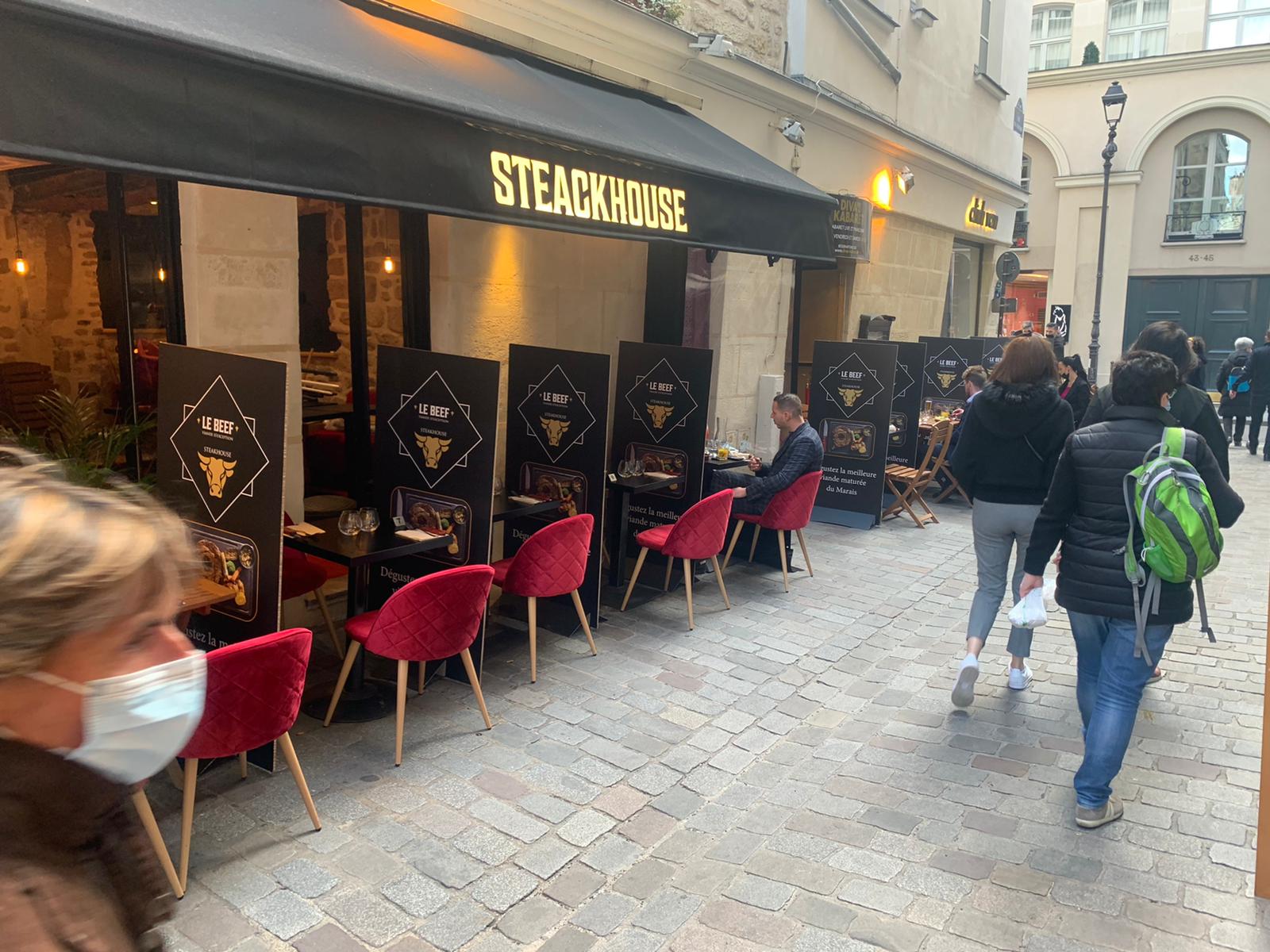 Where to dine on rue des Rosiers in the Marais? The complete list

Are you planning to dine in the centre of Paris? Why not in the mythical rue des Rosiers (75004)? You'll find a plethora of restaurants for all tastes and budgets. At the Beef, we are not jealous because we like to talk about our (dear) colleagues!
At number 56, the Droguerie If you like pancakes, look no further. This pleasant snack bar is ideal for enjoying a snack at any time, from only 2 euros!
At number 54, Hanna's For a Shawarma, this is where we like to eat. We love the terrace, the open-plan room and the friendly welcome. It is Hanna herself is in charge of the kitchen!
At number 34, the Ace of Fallafel This mythical restaurant on Rue des Rosiers offers a variety of dishes and sandwiches, including a famous recipe for Fallafel, for which the "Ace" has the secret!
At number 33, Diva's Kabaret Want to enjoy a plate of cold meats and cheeses while taking in a high-flying transformist show? Go to the Diva's Kabaret, every Friday and Saturday night.
At number 33, the Beef This steakhouse offers entrecote, flank steak, tomahawk, marbled meat… Each meat is matured for at least 30 days. Discover the menu of this exceptional meat restaurant!
At number 26, King Falafel Palace Another specialised restaurant taken over by hordes of tourists, especially young people. We like the reasonable prices of the falafels given the quantity served.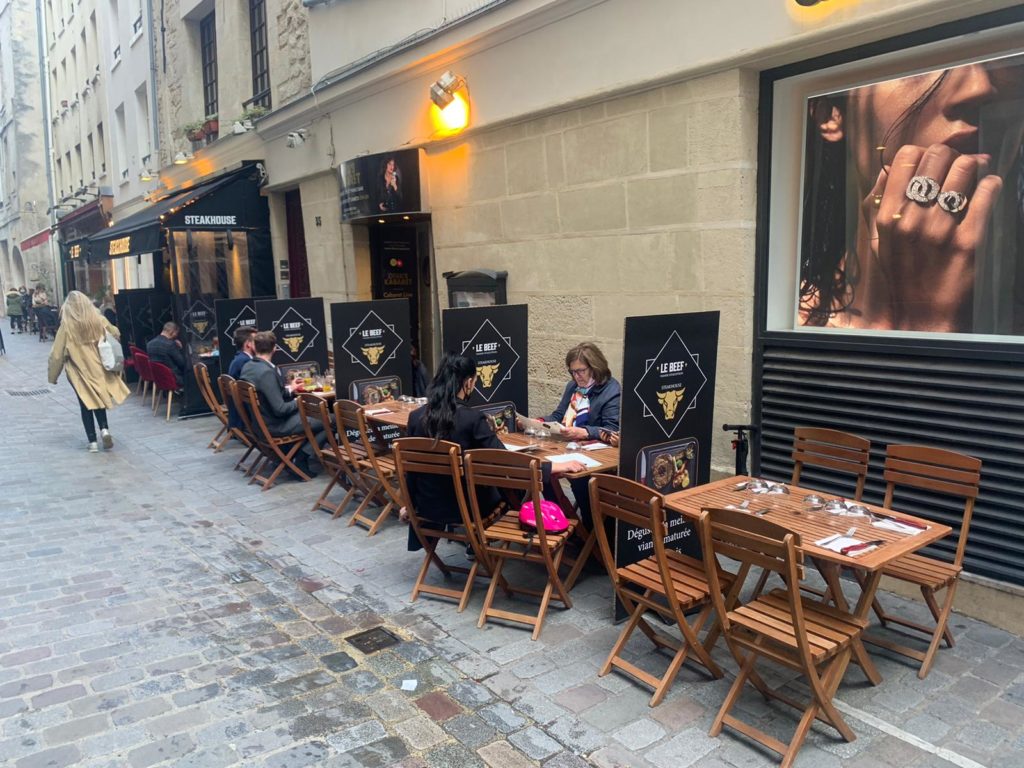 At number 23, Mi Va Mi This Moroccan restaurant also serves falafel! We love the Assiette de Martine, a typical North African dish.
At number 3, Le Loir dans la Théière Discover the rustic and daring setting of this restaurant-tea room offering family cuisine. Special mention for the brunch every weekend afternoon.
At number 2, the Café les Rosiers A warm and relaxed atmosphere prevails in this "old-fashioned" restaurant offering traditional cuisine. Please note that there is no evening service.