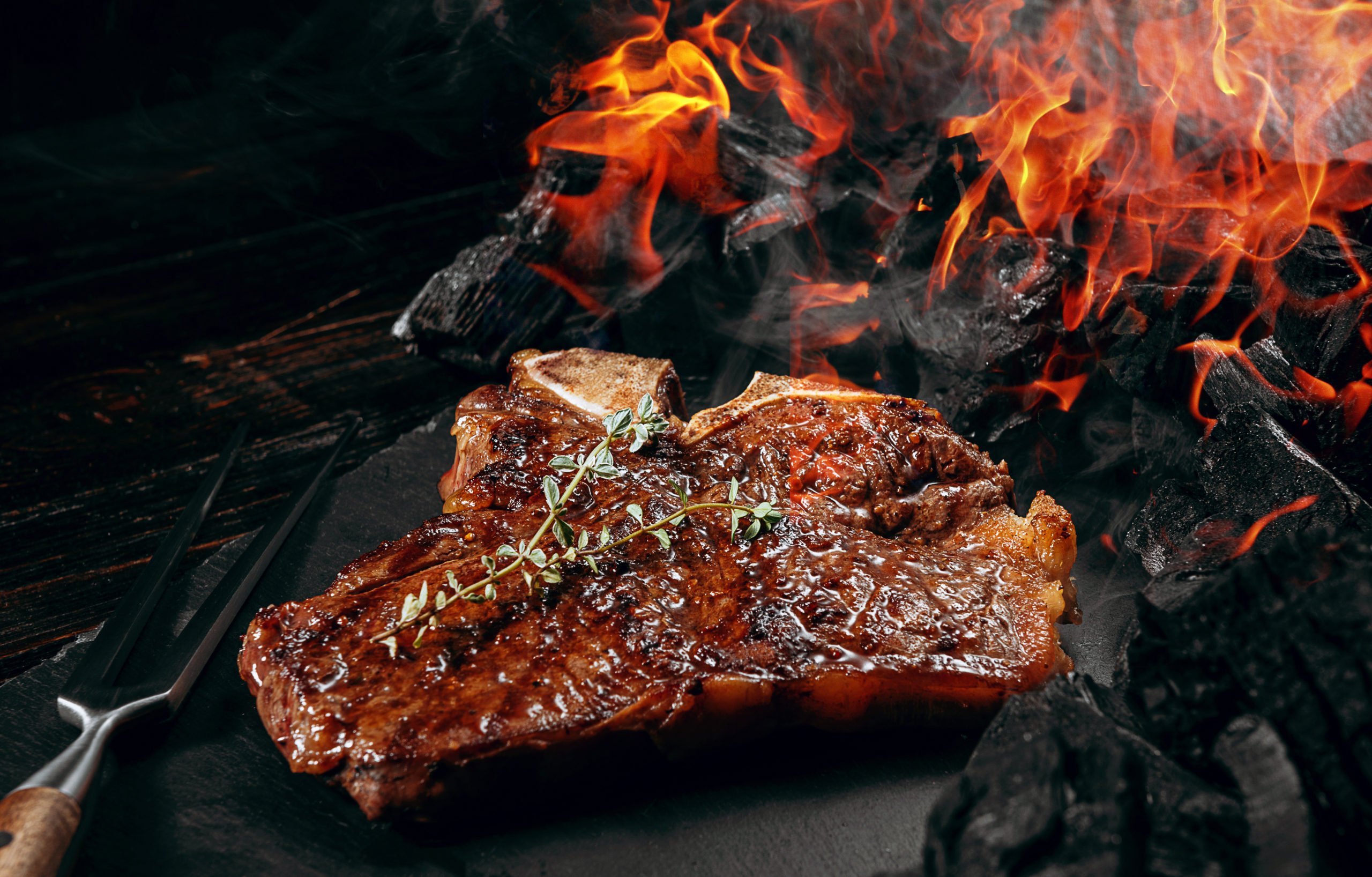 The steakhouse: 5 things to know

If you're a real beef and meat restaurant fan, you're probably used to going to these restaurants offering generous portions of perfectly cooked meat, usually with gravy and potatoes. The steakhouse or meat restaurant is an institution from the land of the Yankees. We tell you all about the steakhouse and we are sure to teach you a few things!
1 – The steakhouse: an American concept
It was in New York City in the middle of the 19th century that the very first meat restaurant was created. It was the Old Homestead, located in the butchers' quarter, the Meatpacking district. Americans soon flocked to these temples of the barbaque, whether they were national chains or small neighbourhood independents. The menu of this type of shop has hardly changed since its creation.
2 – Beef, of course, but not only in meat restaurants
There is no such thing as a steakhouse without grilled beef. But usually, the menu includes other alternatives, such as pork, lamb, poultry, fish or even seafood. At the Beef, in addition to our traditional entrecote, flank steak or other marbled meats, we even offer a 100% vegetarian dish!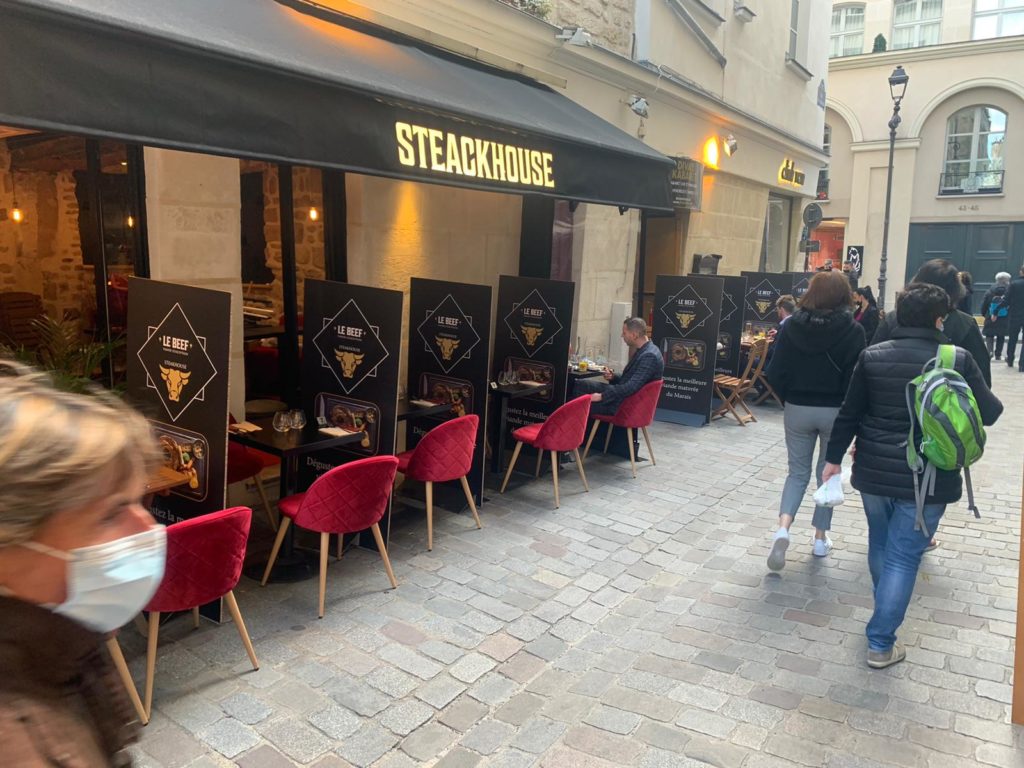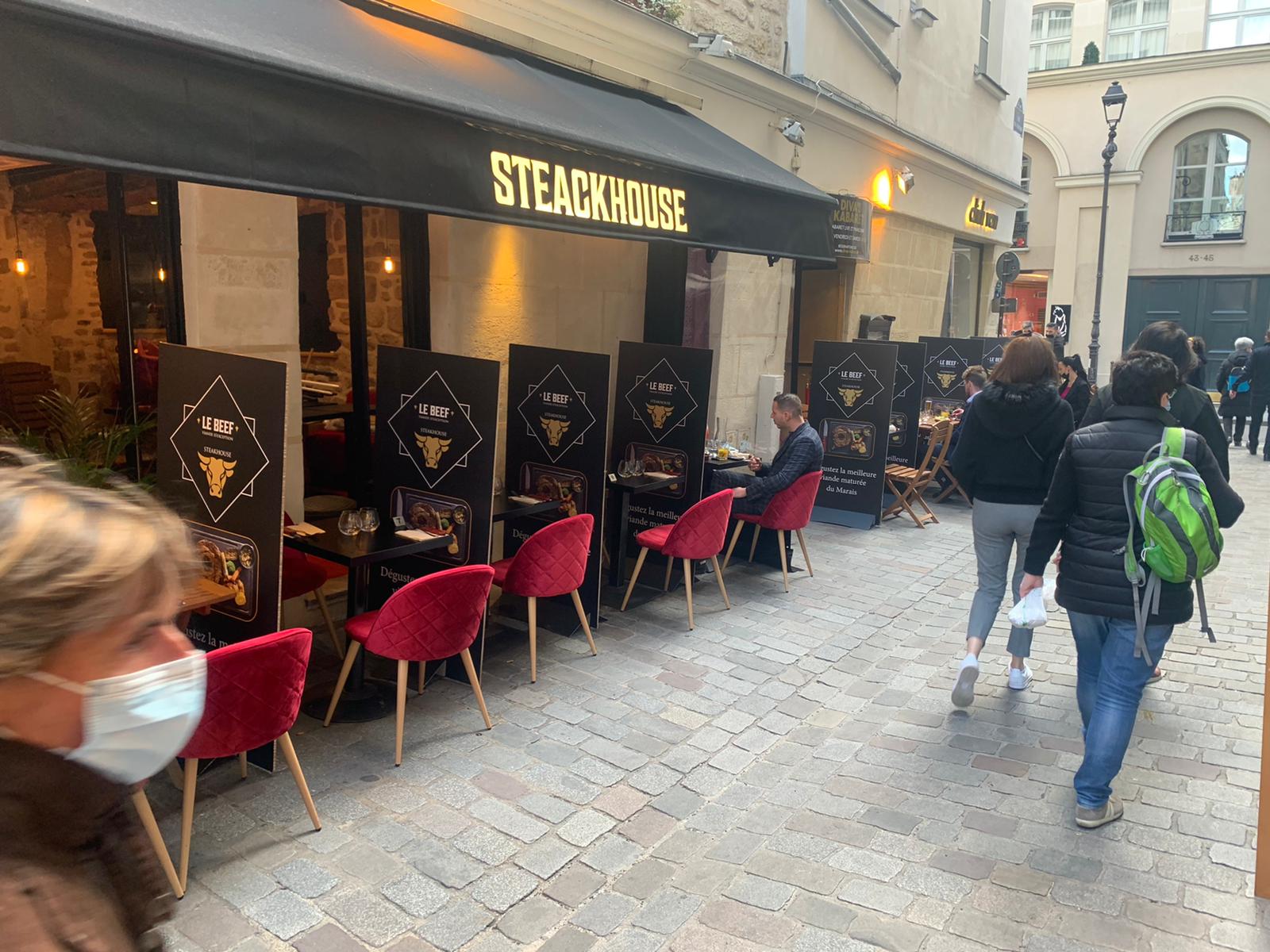 3 – In traditional meat restaurants, there are sometimes surprising side dishes
Let's skip the Chips, mashed potatoes or baked apples, the unavoidable starches served with the meat. Green beans, tomatoes or salad can also be served with meat, marbled or not. But a traditional American menu also includes a very popular cheesecake and creamed spinach!
4 – To complement the meat in meat restaurants, sauces!
What would a steakhouse be without its sauces? There are sauces for all tastes, whether they are traditional (Bearnaise, pepper, etc.) or daring (sweet, spicy, etc.)
5 – Towards more and more specific steakhouses
Meat restaurants are adapting to new trends. Some offer veggie steak (such as Buffalo Grill) while others are launching high-end fast food restaurants, such as Big Fernand. At Le Beef, we have chosen a very trendy area (Le Marais in Paris 75004) and we have chosen to mature all our exceptional meats for a minimum of 30 days. In addition to our traditional dishes, our chef Daniel Renaudie proposes daring dishes (tataki, tomahawk…) Come and taste for example our exceptional matured flank steak! 463 words