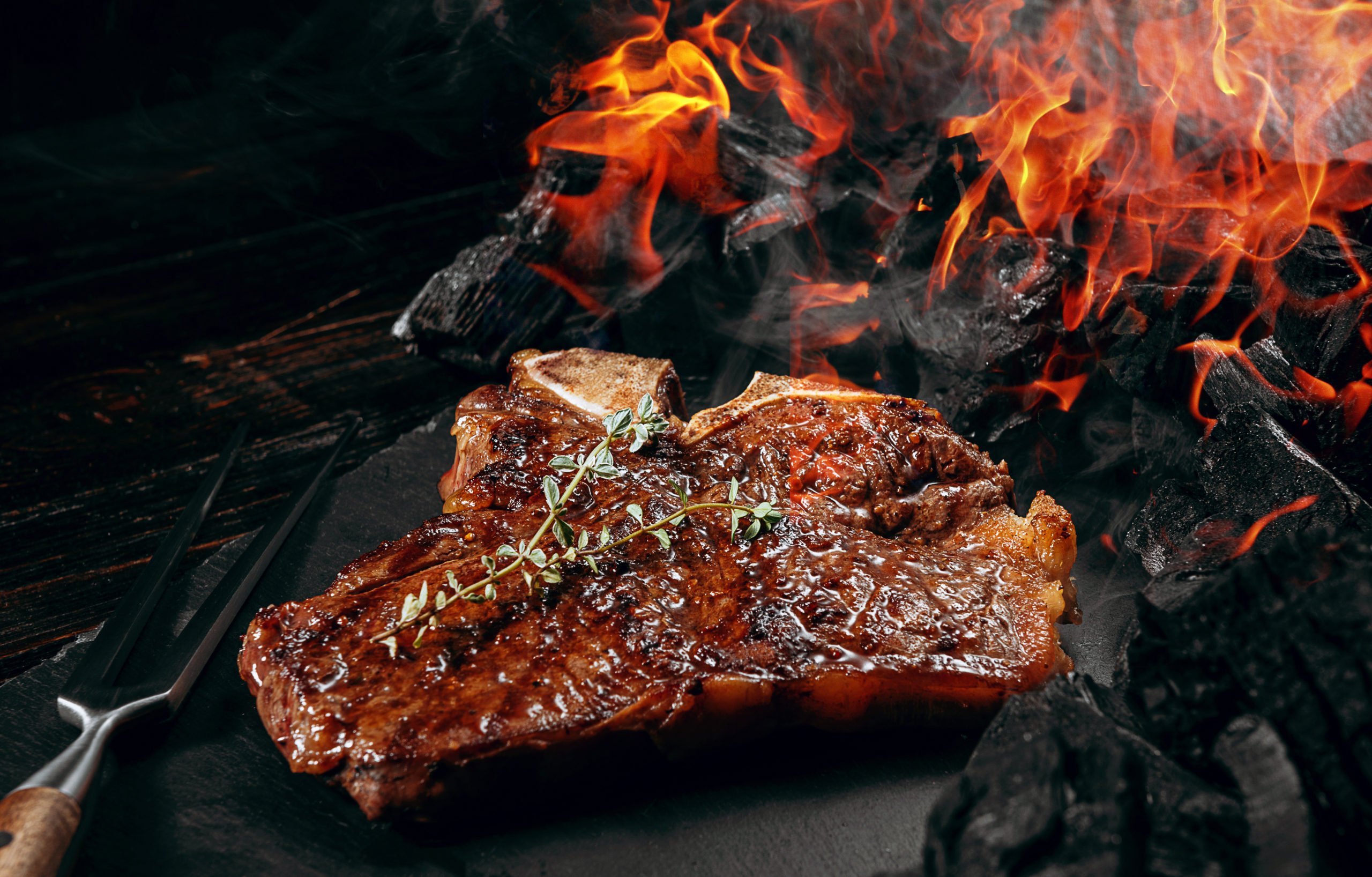 Do you (really) know the entrecote? 5 things to know
All tastes are in nature. Some people swear by flank steak, others prefer spider steak, but as a general rule, all meat lovers melt in front of a melting entrecote! Our steakhouse in Paris – Le Marais (75004) has made it a point of honour to sublimate it. We tell you everything about entrecôte!
1 – The entrecote is not located between the ribs Despite what you might think,entrecote is a part of the beef that is not located between the ribs, but in the muscles known as the long dorsal, long costal, long spiny… The meat is prized for its tenderness because the muscles linked to it have been exercised regularly by the animal during its life.
2 – The rib steak is not (really) a rib of beef If you confuse the two parts, you will not be blamed. Because both parts come from the same muscle. The rib steak is simply a rib of beef that has been boned. Therefore, the taste is comparable between these two premium dishes.
3 – Entrecote is a marbled meat The fat of the meat is distributed throughout the muscle in such a way that the texture of the dish is very tender. The piece is ideal for grilling, which is commonly used by meat restaurants.
4 – Entrecote can be prepared in many ways While Americans prefer a well-cooked entrecote (called tomahawk steak), the French prefer it rare. The meat can be served plain or, as in steakhouses, with a sauce. Find out which ones we serve in our <a href=https://beef.fr/menu/>map</a>!
5 – Maturation of the entrecote: an incomparable taste To promote the tenderness and flavour of this premium meat, maturation is recommended. Often lasting 7 to 15 days, it can reach 60 to 90 days. At Le Beef, we have chosen to cook only exceptional meats that have been matured for at least 30 days. A great guarantee of quality and taste bud satisfaction, isn't it?