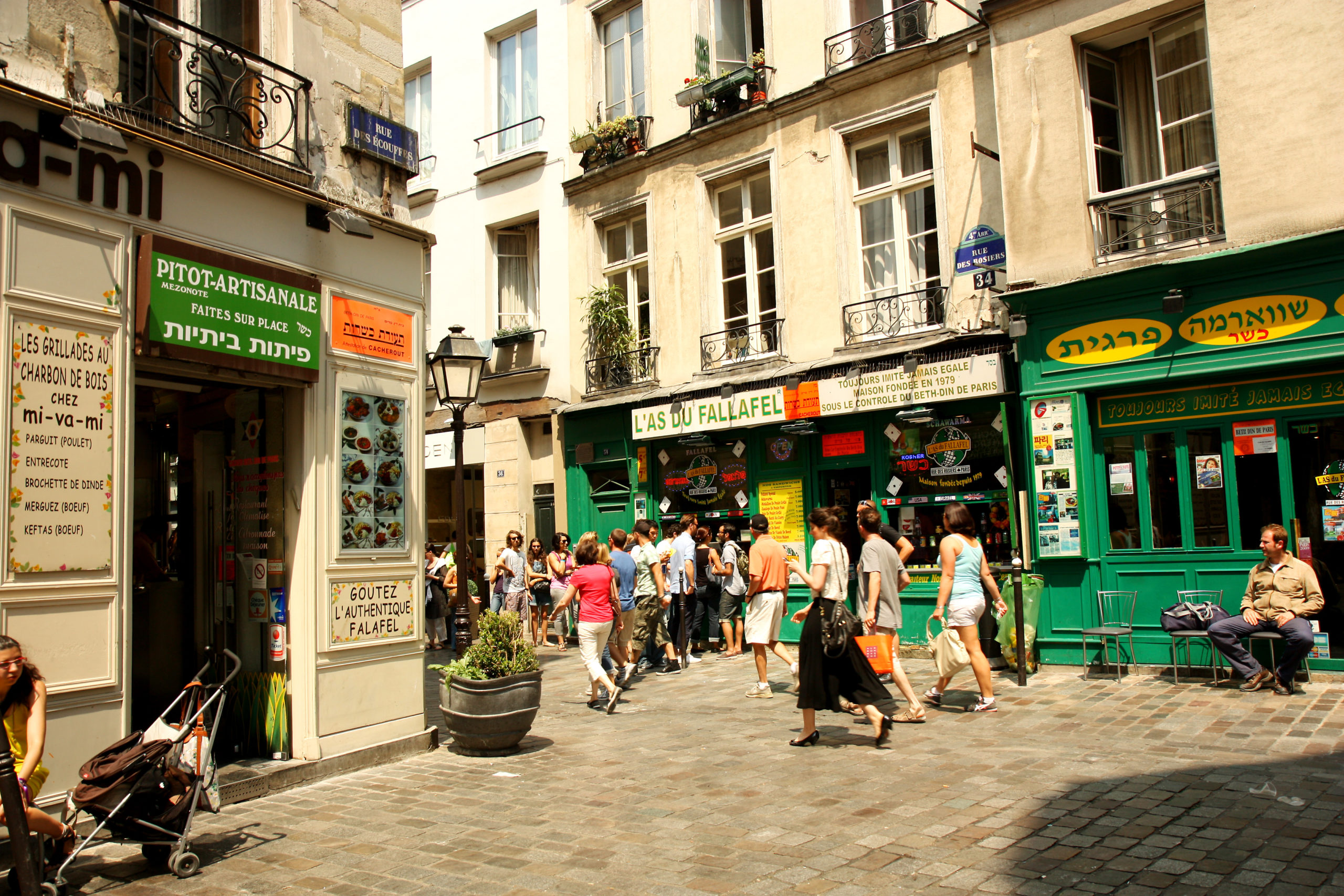 Meat restaurants in the Marais in Paris: the Top 6
Meat eaters from France and abroad, head for the centre of the capital to enjoy top quality meat. You won't find a Burger King in the Marais, but instead a selection of restaurants combining quality, hospitality and cosy surroundings. Let's go for our six favourites!
L'aller-retour Marais
This meat restaurant, which opened in 2010, has a very cosy atmosphere and serves Simmental rib of beef and Black Angus prime rib. Their wine list is also very extensive (80 references)!
Fermier Gourmet
Between top-of-the-range fast food and a bistro with pleasant stone walls, Fermier Gourmet offers cheeseburgers at a rather reasonable price. Their pickles are homemade, and many of their non-alcoholic drinks are organic.
Robert and Louise
Opened in 1958 in the Marais by Robert and Louise (of course), this wood-fired grill restaurant is now run by one of their daughters. In addition to rib steaks and T-bone steaks, you can enjoy lamb, veal and duck. The interior is very rustic and will appeal to lovers of authenticity. Please note that the restaurant closes at 11pm and is not open for lunch on weekdays.
Le Colimaçon Marais
A traditional restaurant in the heart of Paris (75004), Le Colimaçon offers every evening (although until 10.45pm) dishes prepared with fresh produce, including a partridge stuffed with oyster mushrooms and accompanied by fois gras. Classy!
L'Ange20
A typical Parisian bistro, l'Ange20 is located near the Place des Vosges. Thierry, its talented chef, is a master in the preparation of his specialities at unique prices. We really like his grilled duck breast on a pan of mushrooms and accompanied by a homemade purée.
The Beef
You wouldn't think we'd forget ourselves! In the heart of the rue des Rosiers, the Beef is brand new and beautiful among the Parisian steakhouses. We have chosen to mature all our exceptional meats for a minimum of 30 days. Lovers of marbled meat, come and taste our traditional dishes (flank steak, rib steak…) or original ones (tatakis, tomahawk…)